By Lauren Dezenski
October 22, 2014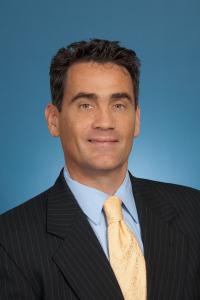 Councillor Frank Baker's idea to study turning branches of the city's public libraries into mixed-use spaces was well-received at Wednesday's meeting of the Boston City Council.
The proposal would study integrating the branch libraries throughout the city to into mixed-use developments, creating new and larger libraries, updating the buildings as well as adding valuable space for commercial and residential uses that would benefit the community. It was reported to the Committee on Economic Development and Planning and Labor, chaired by Councillor Sal LaMattina.
Councillor Tito Jackson commended Baker's proposal, praising as it "innovative and disruptive." "Councillor Baker has never been known to be disruptive on the council," he said jokingly. At-Large City Councillor Michelle Wu said the mixed-use space would be especially beneficial in neighborhoods such as Chinatown and Councillor Charles Yancey concurred, added that he knows from experience how beneficial libraries can be to a community.
At the council meeting, Baker referenced other cities across the country that already have integrated mixed-use development in their libraries, such as the Arlington Hills Library in St. Paul, Minnesota. The library is housed in a building with a community center that has an events space, meeting rooms, a library, and a fitness center, all put in place through an extensive community outreach process, Baker said.
In a previous interview with the Reporter, Baker said he is interested, for example, in whether a new BPL branch might be sited within an mixed-use development on the site of the current Boston Globe property, which is now on the market.
"My thought on it is to integrate libraries with housing," said Baker, who lives in Savin Hill, a Dorchester village that does not have a library branch. "Honestly, I would like to have a library that I could walk to and I think I think its time for Dorchester to start demanding more and get more services, so we have things we can walk to."
Baker's other measure filed with the council received support, too: a public hearing request to reform the city's charter. Baker told the council the changes could either be big or small, but the first step in the process was to have an open meeting involving the public followed by a series of working meetings.
Baker is the chair of the special committee on charter reform and spent the summer studying the process through which the council could amend the charter–a document untouched since 1951.
Both Baker and committee vice-chair City Councillor Matt O'Malley agreed that with a new mayor still palatable to changes, the time is right to pursue charter reform. Baker's office told the Reporter the public meeting is expected sometime in early November.