By Staff
February 13, 2021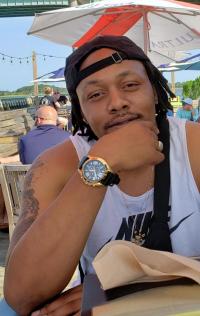 The family of 32-year-old Brandon D. Williams— who was shot to death on Evans Street on the night of Feb. 4— released a statement through attorney Stephenie Everett on Friday. The family held a private memorial service for him today.
Boston Police say they continue to investigate his murder.
The statement reads: "On February 4, 2021, our beloved son, devoted father, and adored family member, Brandon D. Williams, was taken from us suddenly. We are so grateful for everyone that has reached out to offer your prayers and support. Brandon was a beautiful soul that will be missed by all who ever had the opportunity to meet him.
"Brandon was born on October 25, 1988 to Stephanie Giles and Willie T. Williams, Jr. Brandon was the oldest of 4 children and proudly held the title of big brother. In 1990, Brandon and Willie moved from Boston to Jacksonville, Florida. Brandon graduated from Jean Ribault High School in 1998. In 2016, Brandon and his girlfriend, Euphrate Louis, became proud and doting parents to Alilah Eden Williams. A year ago, Alilah was hospitalized and Brandon moved back to Boston to care for her. Brandon worked 3 jobs to provide for his daughter.
"Brandon will be remembered by our family for his love of fishing and cooking. In our darkest moments, we are comforted by the beautiful memories we were able to share with Brandon and the sun of Brandon's aura that now shines brightly over his daughter.
"We miss Brandon tremendously and ask that you continue to let the family grieve and please continue to keep us in your prayers."