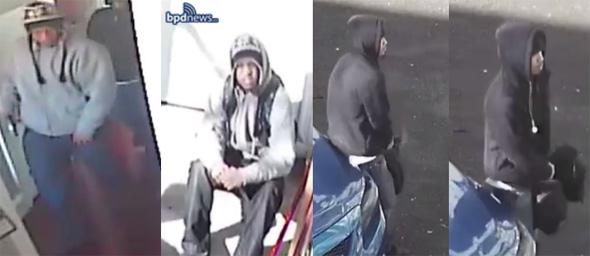 The Boston Police Department reports it is looking for two men they say broke into a Columbia Road house with a pry bar yesterday morning and made off with a small safe.
The two broke into the rear of 151 Columbia Rd., near Warren, around 9:05 a.m.
"At about 9:21 AM, both suspects were observed fleeing the area on foot, with Suspect #2 carrying a digital metal safe approximately 12 inches by 12 inches in size."
Nobody was home at the time, police say.
Anybody with info can contact detectives at 617-343-4335 or the anonymous tip line by calling 800-494-TIPS or by texting TIP to CRIME (27463).