By Reporter Newsroom
March 8, 2023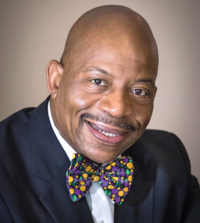 The UMass student dorms, which opened in 2018, will soon bear the names of Dr. Keith Motley, the former chancellor, and his wife Angela.
Motley served as chancellor for a decade, starting in 2007. Before that, he was a vice president, vice chancellor, and interim chancellor. He also worked at Northeastern University as dean of student services before coming to UMass in 2003.
Motley said he and his wife are "deeply honored" by the move.
He was UMass Boston's first Black chancellor and now serves as a distinguished professor at UMass Boston's College of Management, while holding the title of chancellor emeritus.
Angela Motley was "critical" during Dr. Motley's tenure as chancellor, voluntarily supported "fundraising efforts and making service and student mentorship a hallmark of her time at the university," according to UMass. "It is perfectly fitting that the first on-campus residence will bear their names, for they were the leading advocates for creating the fullest possible student experience," Marcelo Suárez-Orozco, the current chancellor, said in a statement.
Dorms were a controversial prospect for the commuter campus, as previous chancellors faced resistance from neighbors and local officials. Boston remains a commuter campus, with the dorms housing 1,046 students out of the 16,000 who attend.
"Bringing student housing to UMass Boston was a bold initiative built on Chancellor Motley's belief that students at Boston's only public research university, one of the most diverse universities in the nation, deserved the same campus life options as those at the city's other major universities," said Stephen Karam, chair of the UMass board of trustees.
A dedication ceremony is set for Fri., April 28, at 11 a.m.