By Seth Daniel, News Editor
January 26, 2023
The 2023 State of the City was a packed affair at the new MGM Fenway Music Hall adjacent to Fenway Park on Lansdowne Street – with Mayor Michelle Wu delivering her first address to the city, its residents, and its business leaders.
The wonderful new venue is patterned in the classic style with generous amounts of floor seating, side conversation space, and topped with two majestic balconies with assigned seating.
The event attracted a large crowd, with lots of Dorchester and Mattapan energy in the room. Elected officials, neighborhood leaders, city workers and residents of interest all showed up in large numbers to hear the vision laid out by Mayor Wu.
It was the first traditional State of the City address since 2020, with no address in 2022 and former Mayor Marty Walsh delivering the 2021 speech virtually from the new Roxbury Branch Library.

Haroon Rashid of Capen Street with Darryl Smith of the Communities of Color.

Haris Hardaway, Bowdoin-Geneva Main Streets, and Dorchester's Carrie Mays of the Police Civilian Review Board.

Dylan Ly, Eileen Kenner, Clifton Braithwaite, and Pastor Wayne Dailey.

Dorchester residents Peter Skipper and BPS Supt. Mary Skipper.

Police Commissioner Michael Cox, former Mayor Kim Janey, and the city's new Director of Tourism, Sports, and Entertainment John Borders IV.

East Boston State Sen. Lydia Edwards with State Attorney General Andrea Campbell, of Mattapan.

Dorchester residents and Boston Public Schools (BPS) officials Gabrielle Farrell, chief communications officer, and Rochelle Nwosu, BPS chief of staff.

The Boston Fire Color Guard was represented during the National Anthem and Pledge of Allegiance.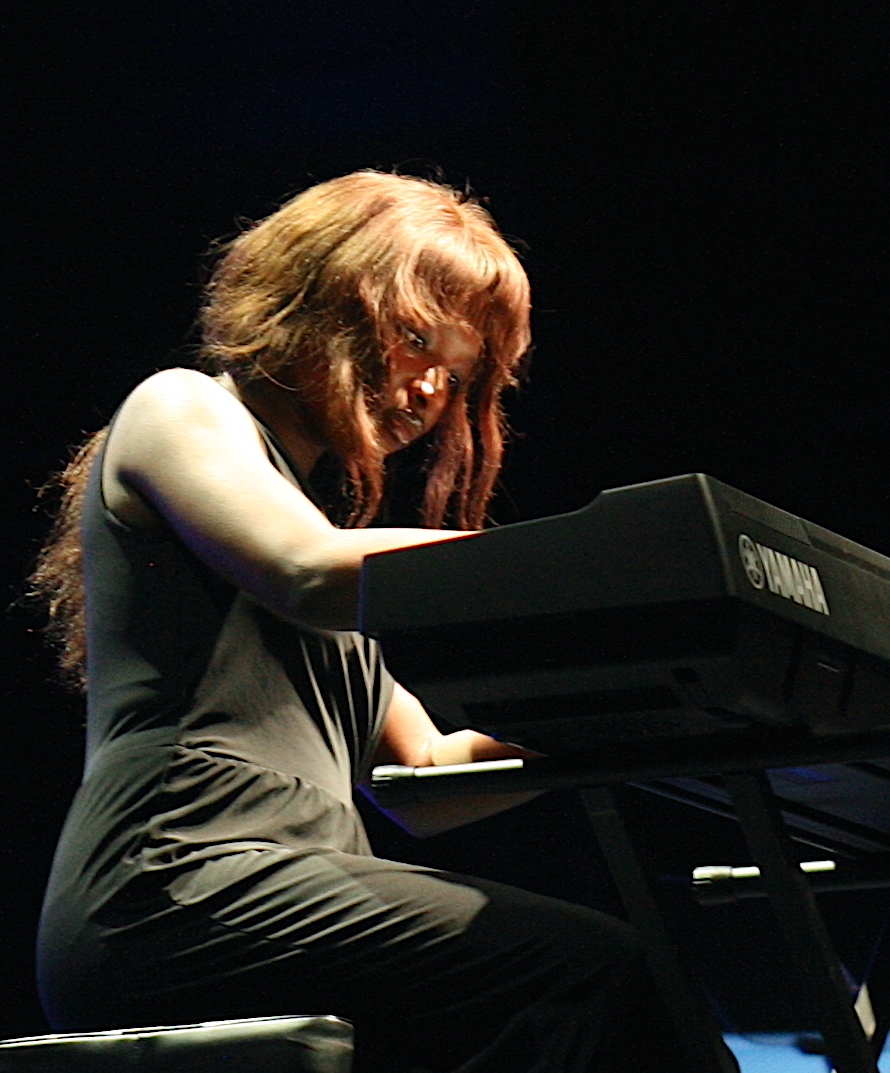 John D. O'Bryant High School junior Shaleeca Joseph played an impressive original composition on the piano before the mayor's address.

Mayor Michelle Wu approaches the podium to give her first State of the City address.

Firefighter Matthew St. Marc of the Boston Fire Honor Guard, Boston Fire Union President Sam Dillon, and Vice President Leroy Heyward Jr.

Officer Cynthia Beckford-Brewington, formerly of the Dorchester-Mattapan B-3 district, next to her photo displayed in the foyer of the music hall. Officer Brewington was one of several hailed as a city service leader during Mayor Wu's speech. Officer Brewington now serves as the CISM Team Coordinator out of the Mattapan office.

Councillor Ricardo Arroyo with State Rep. Brandy Fluker Oakley took a break from discussing Mattapan matters for a photo.

Jaimie McNeil, general agent for Local 26; Steve Passacantilli of Ballard Partners; Councillor Erin Murphy; David Mareira of Councillor Murphy's office; and Raheem Shepard of the Carpenter's Union.

Matthew Snyder of Centre Court Partners; Dorchester's Catherine O'Neill; David Raftery of Centre Court Partners and Councillor Frank Baker. Centre Court and Councillor Baker have worked together recently to establish a life science training center for local youth in the group's development on Morrissey Boulevard.