By Seth Daniel, News Editor
September 20, 2023
The second Dorchester Avenue Open Streets event put on by the City of Boston and neighborhood partners took place on a gorgeous afternoon last Sunday. The thoroughfare was blocked off from Freeport Street to Ashmont Station until 3:30 p.m. for the event, and hundreds of families, friends, pets, and neighbors took advantage of the closure for a nice Sunday stroll.
Various activities, vendors, food stands, and performance areas were designated in zones along the avenue, with plenty of activities for the kids and places for photo ops.
This was the second-to-last Open Streets event for the season. The final one will be held in East Boston on Oct. 15.

Vovionette Burns-Harris and Rochelle Solomon stopped for a photo in Fields Corner.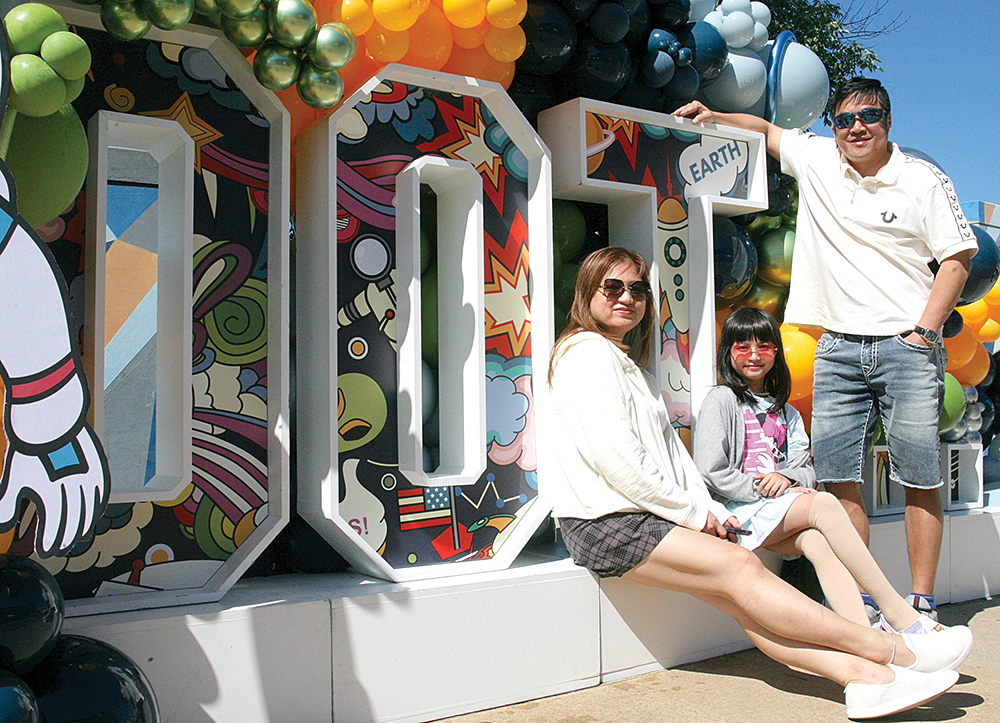 Hoa, Vy, and Quoc Huynh took a family photo with the "DOT" balloon sculpture in the heart of Fields Corner on Sunday during Dorchester Open Streets.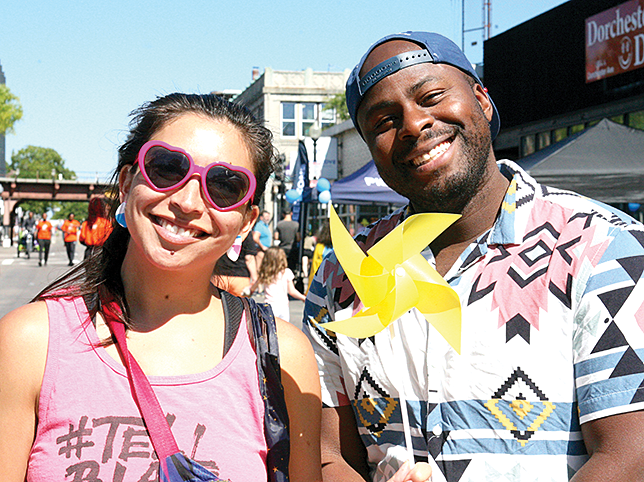 Becky Barstein and Michael Omenazu strolled Dorchester Avenue with a pinwheel.

A mother and son cruised down Dorchester Avenue in a pedicab on Sunday. The cab rides were free between zones and were a great way to get back and forth during the day.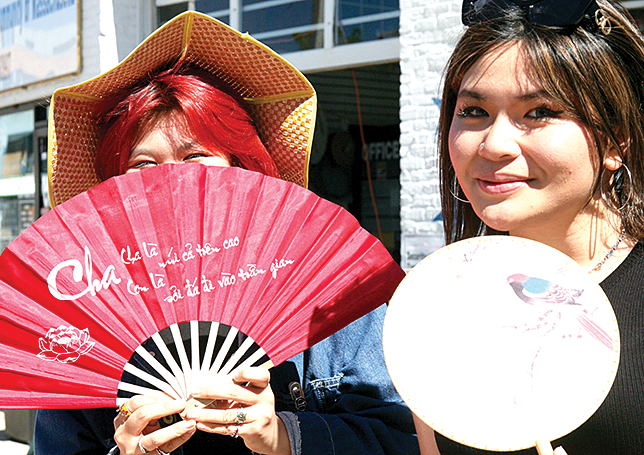 Phuc Nguyen and Valina Tran sold parasols and fans at the headquarters of the Vietnamese American Community of Massachusetts .

Shernita Wornum with her dog, Jax, walked along car-free Dorchester Avenue on Sunday.

Strolling with a stroller were Kevin and Elaine Stone, with their children Richard and Vivian.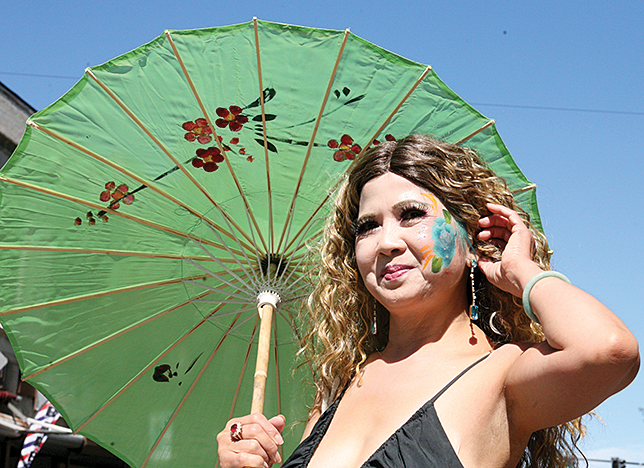 Thao Nguyen struck a pose in the middle of Dorchester Avenue with her colorful parasol on Sunday during a beautiful afternoon for the second annual Open Streets event.

Everything from the mundane to the extraterrestrial were found on Dorchester Avenue on Sunday during the second-annual Open Streets event. The outer space and alien theme was clearly visible here as a very tall spaceman strolled down the street with hundreds of revelers.


Jennifer Pimentel frolicked in the bubble pool in front of the Henderson Lower School on Dorchester Avenue on Sunday.
''


Officer Cornell Paterson, of the K-9 Unit, gave a demonstration on Gibson Street with his partner Suke.