By Reporter Staff
January 25, 2023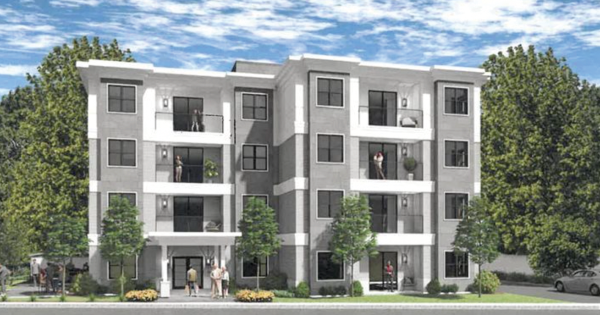 A proposal that would place a four-story building with 24 condominium units on Coffey Street has received approval from the board of the Boston Planning and Development Agency (BPDA). The development team includes Mildot LLC and James Christopher of 686 Architects.
The project at 26-28 Coffey St., which was approved at the BPDA board meeting on Jan. 19, is expected to create 24 construction jobs. The location is a short walk from Garvey Park and Devine Rink in Neponset.
The $5 million building spans 26,914 gross square feet and includes 27 parking spaces and 24 parking spots for bikes. Four of the 24 condo units will be designated as affordable housing.
Community benefits include a $7,500 donation to the Boys and Girls Clubs of Dorchester to be issued when the project gets the initial building permit. The proponents also plan to donate $7,500 to the Boston Parks Department.
The project would replace a 2,000-square-foot, two-family home, built in 1880.