By Reporter Staff
January 10, 2023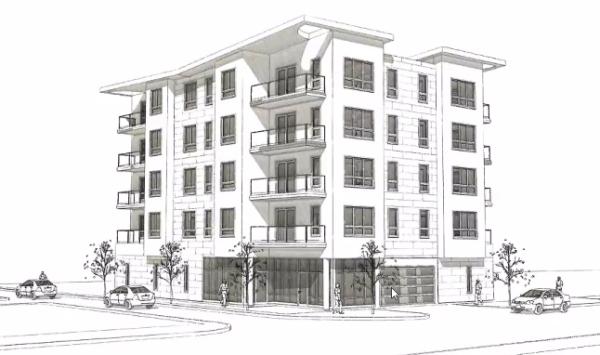 The Zoning Board of Appeal on Tuesday approved a developer's proposal for a building with nine apartments and one floor of commercial space on Allstate Road at Willow Court across from the South Bay mall.
Developer Adam Sarbaugh's proposal calls for ten parking spaces - nine for residents and one for the 3,700-square-foot office.
The proposal, first submitted in 2020, does not have any affordable units. However, Sarbaugh's attorney, Nick Zozula, said Sarbaugh's larger proposal nearby, at Willow and Baker courts, would have 26 out of its 99 condos be sold as affordable.
At five stories, the building is taller than called for by the lot's zoning, but Zozula said other buildings in the fast-changing Allstate area are or will be six stories.
The board's approval calls for Sarbaugh to work with the BPDA on redesigning the first floor to move bicycle storage away from the building trash area.
City councillors Frank Baker, Erin Murphy and Michael Flaherty, state Sen. Nick Collins, the Newmarket Business Improvement District and the McCormack Civic Association supported the proposal.