By Seth Daniel, News Editor
April 19, 2023
There are more centenarians nowadays than ever before, we are told, and like Mattapan's Anna Coleman, who turned 102 on April 10, they continue to amaze with their lived experiences, their active lifestyles, and their spot-on social critiques.
Mrs. Coleman, who has lived in the same home in Mattapan for more than 40 years and is the neighborhood's oldest resident, was the guest of honor at the "Mildred Avenue Senior" program for a grand celebration and luncheon last week to mark her 102nd birthday. An active participant in the newly formed program, Coleman ate, danced, and chatted with her family and friends, elected officials, and Boston Police officers, including Commissioner Michael Cox, who dropped by to salute her.
As the song "Celebrate" played in the background and friends from the senior program enjoyed coffee and treats, she sat on a large "throne" at the front of the room with a lit-up "102" next to her. She told the gathering that she grew up in New London, Connecticut, but when she was young, her father moved the family to Cambridge for work.

Jeffrey Jackson, Joyce Durst, Glenola Mitchell, Tiffany Pierce, Faith Jackson, Anna Coleman, and Barbara Crichlow. Seth Daniel photos
Her family is esteemed in American history: Her grandfather, Eli George Biddle, fought in the Civil War and was part of the famed all-Black 54th Massachusetts Volunteer Regiment that has been celebrated with movies, books, and every day via the iconic high relief bronze sculpture on Boston Common in front of the Massachusetts State House. He was the oldest surviving member of the 54th Regiment and lived to be 94 years old.
A graduate of Cambridge Rindge and Latin School, Anna married Vincent Coleman, a postal inspector from Mattapan, and worked for decades in the food service at Harvard University. Vincent died several years ago, but she has several family members close by, including Mattapan residents Clayton Pressley and his wife, Deborah Smith-Pressley. She also loves to attend the Mildred Avenue Senior program.
"That program is something to do and it keeps me occupied and busy," she said. "We might have a class now on crocheting. It's just a good thing to have something for us to do and it's been beautiful."
A regular presence at services at the People's Baptist Church in the South End, Anna attributes her inner peace to daily reading of the Bible and her strong faith.
Her niece, Smith-Pressley said they are very close, and they marvel at Anna's energy and quick wit. "She is independent and takes care of herself and is very active," said Smith-Pressley. "She has the cleanest house of anybody you'll ever see. She is still very organized and that's the way she has been her whole life."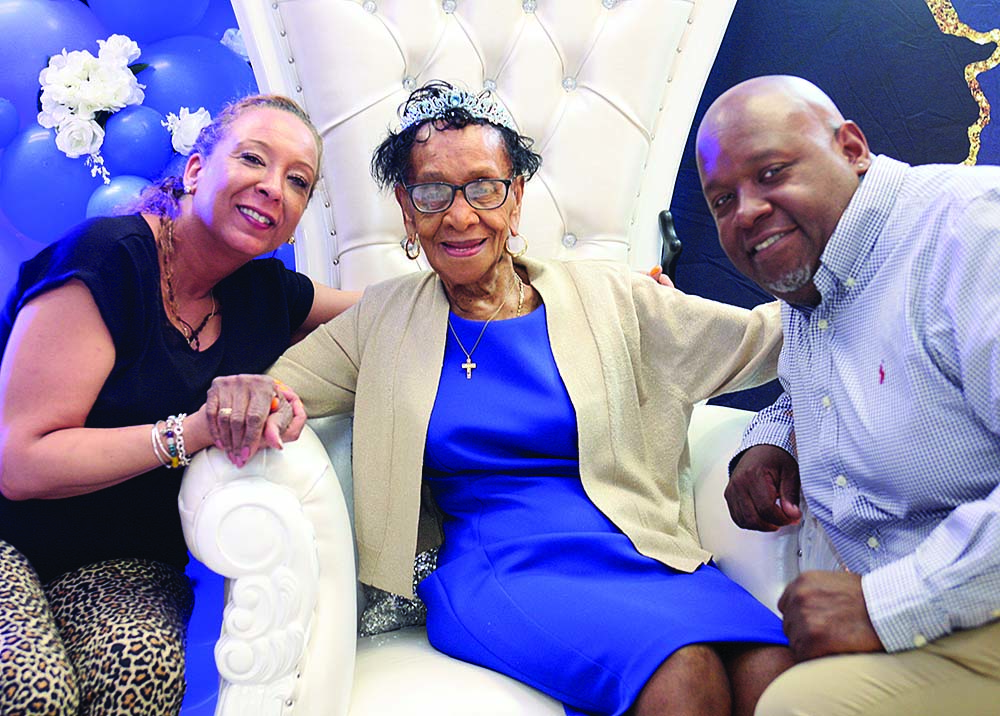 Erika Butler, Anna Coleman, and Derek Green.
Smith-Pressley said her aunt is also adept with technology, and happily transitioned from a "flip-phone" to a smartphone some years ago, while also maintaining her own Facebook page.
"I just hope I can be so active and engaged like she is when I'm older," said Smith-Pressley.
City Councillors Michael Flaherty and Erin Murphy and state Rep. Brandy Fluker Oakley attended the event and presented citations to Mrs. Coleman – including one that proclaimed that day "Anna Coleman Day" in Boston.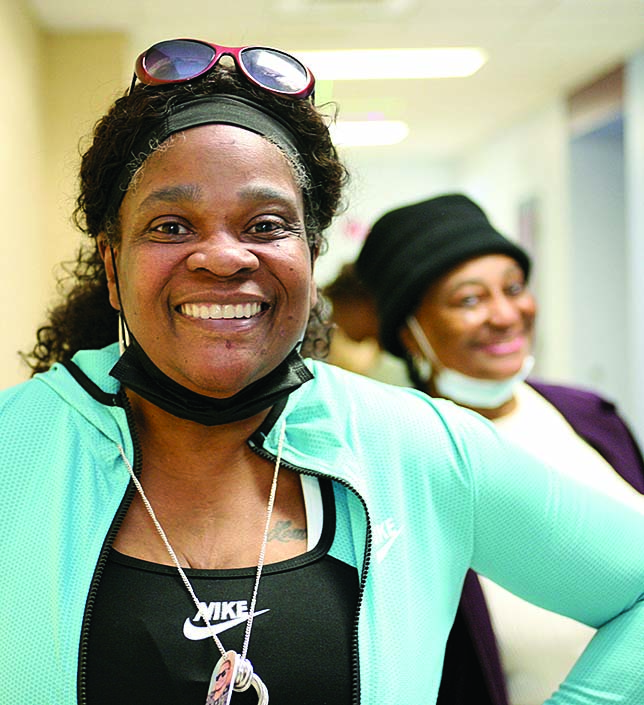 Carol Davis pans for the camera at the Mildred Ave Senior program.

Donna Henderson, Tiffany Pierce, Elease Selman, Lynette Griffeth Fields, and Faith Jackson sign Anna Coleman's birthday card.

Glenola Mitchell

The honoree celebrated her birthday with family members Clayton Pressley and Deborah Smith-Pressley.

Police Commissioner Michael Cox stopped by to celebrate Anna Coleman's 102nd birthday and share a laugh with the centenarian.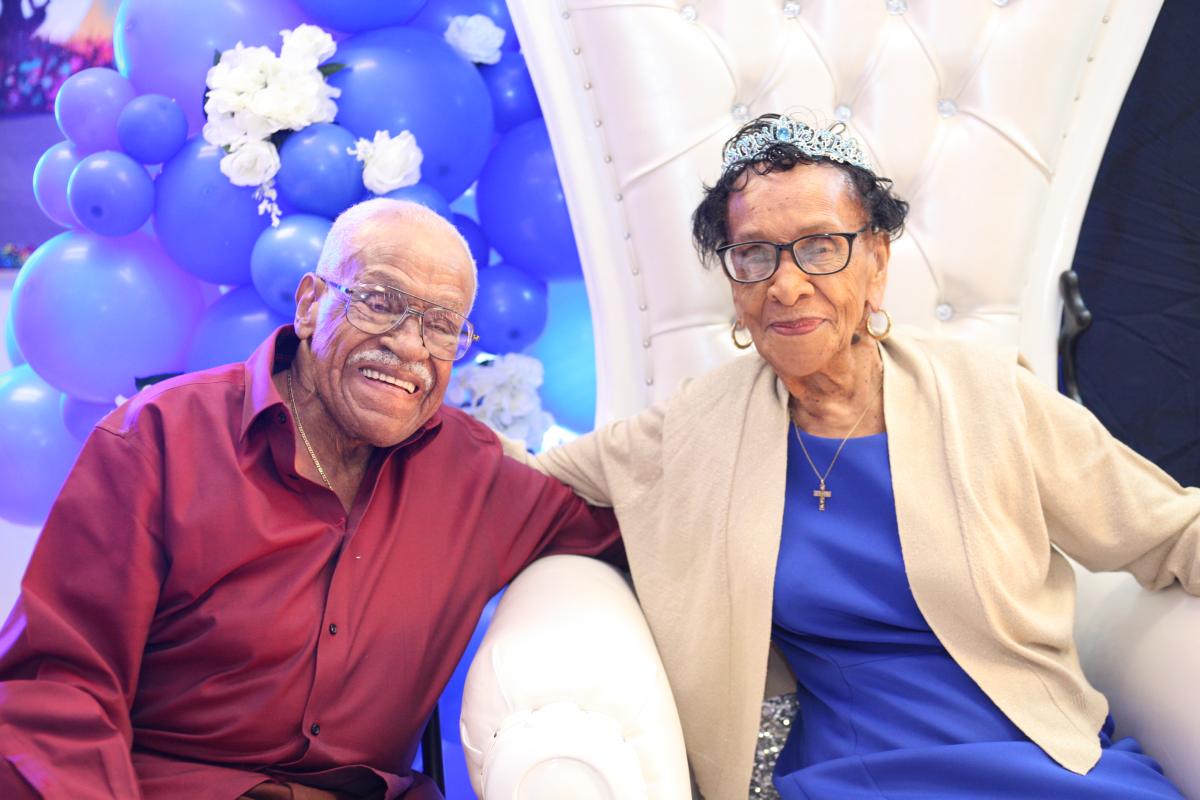 People's Baptist Church Deacon John O'Neal with Anna Coleman.

Patricia O'Neal, of the People's Baptist Church, with Anna Coleman.

Councillor Michael Flaherty presents a citation proclaiming it 'Anna Coleman Day' in Boston to the esteemed birthday lady, Anna Coleman.

Anna Coleman with long-time friend David Wilson.

Celebrating with Anna Coleman were senior program members Elease Selman, Myrtle Huggins, and Marsha Neville.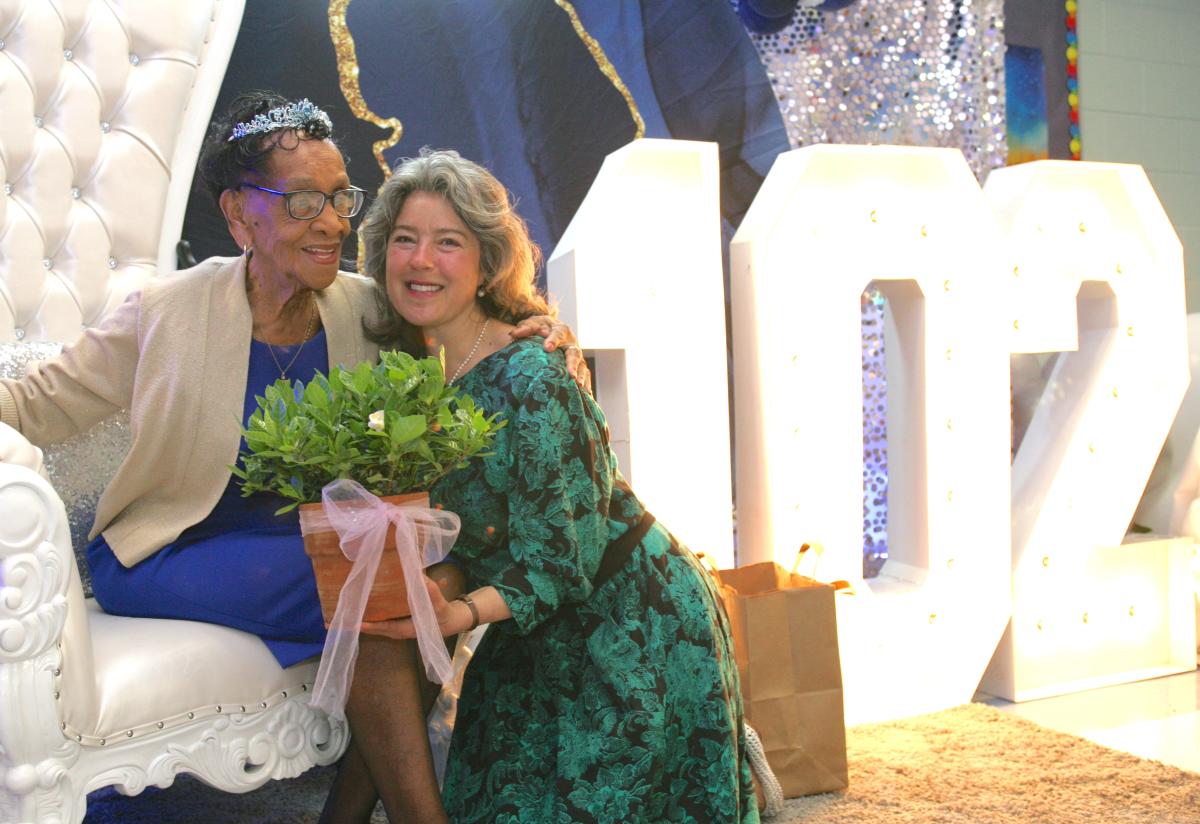 Anna Coleman is presented with a decorative plan from Age Strong's Andrea Burns.


A little dancing to celebrate 102 years young. Anna Coleman dances with Mildred Avenue program members Charles Knight and Sam Hudson.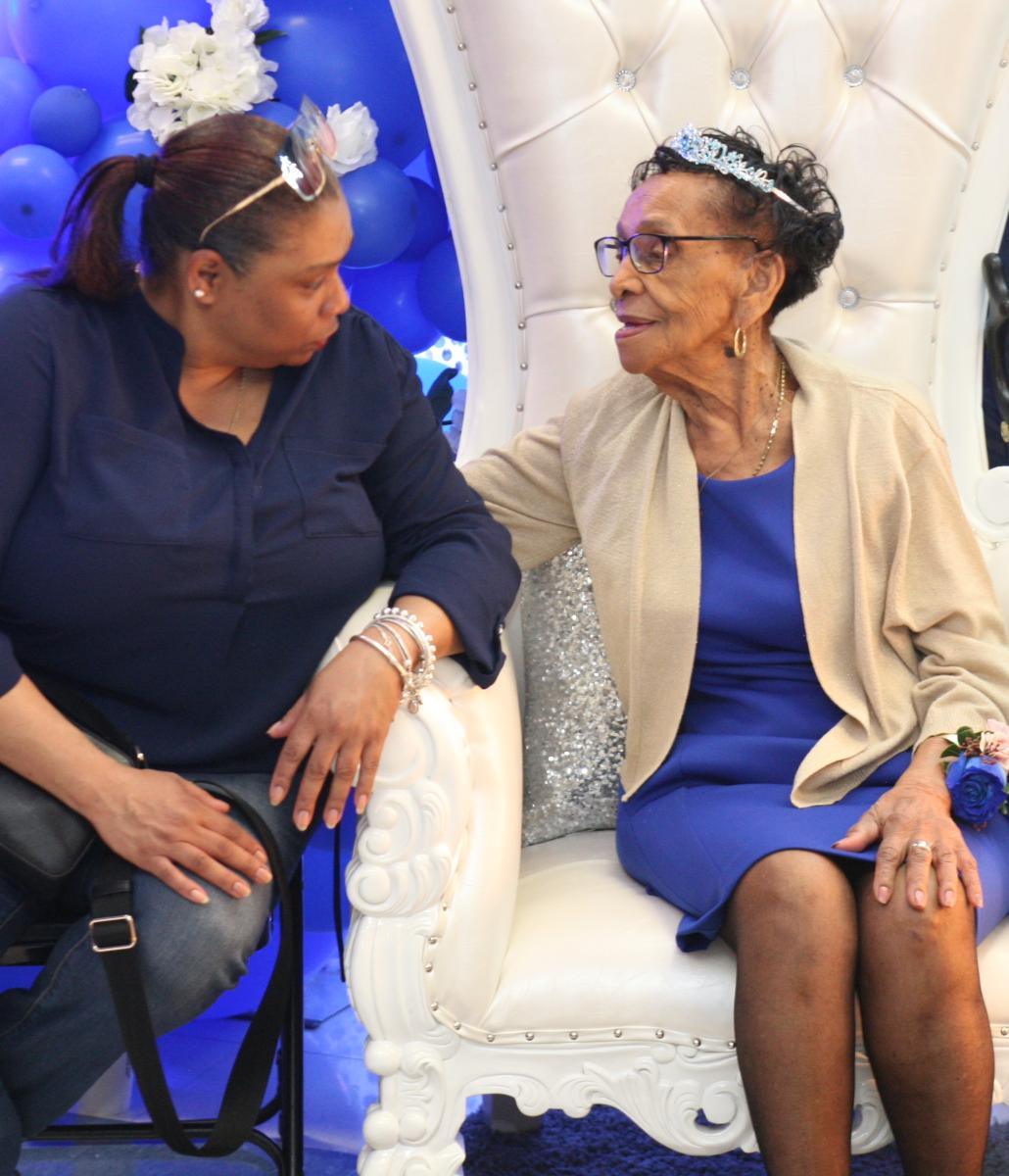 Cynthia Brewington visits with Anna Coleman.

State Rep. Brandy Fluker Oakley presented an official citation from the Massachusetts State Legislature to Anna Coleman to commemorate her birthday.