By Seth Daniel, News Editor
May 5, 2022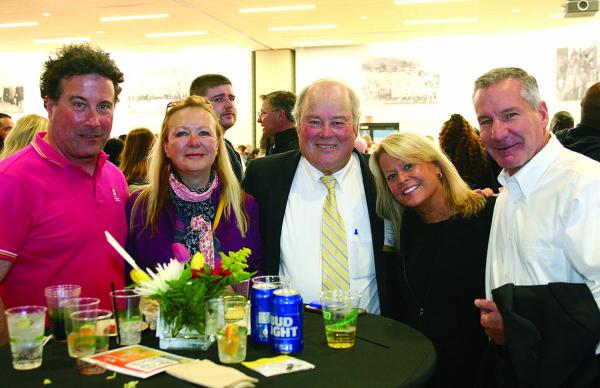 The annual Taste of Dorchester event, put on by the Massachusetts Affordable Housing Alliance (MAHA), was back in full force last Thursday night, April 28, after two years of postponement due to Covid-19 restrictions. Last week's event brought out the best of the neighborhood's restaurants – both the tried-and-true favorites and some new gems that have opened. Highlights ranged from savory meatballs to smokey brisket to spicy jerk Mac 'n Cheese - with tasty cupcakes and all kinds of ice cream offerings. The event was well-attended at the IBEW Hall on Freeport Street, and a success for MAHA and its sponsors. Photos by Seth Daniel

Elisa and Vivian Girard, Fields Corner residents.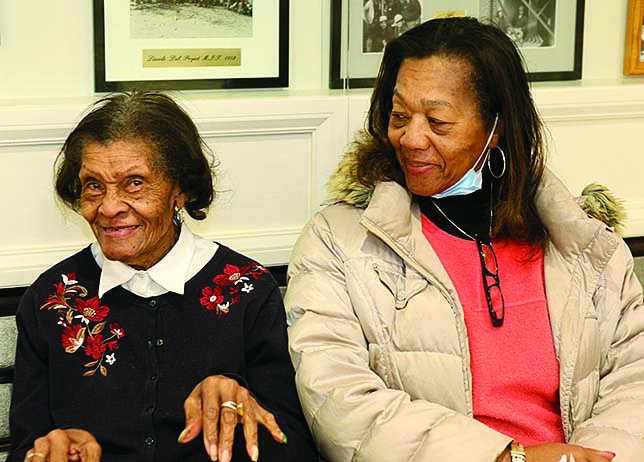 Dorchester resident Idella Payne, shown here with her daughter, Jacquolyn Payne. Idella, 92, is a retired Boston Police Officer and a member of the Screen Actors Guild (SAG), having appeared in the award-winning film 'Amistad.'

Enjoying some desserts were Steve Borgerson of East West Mortgage; Steve Palombi of Rockland Trust; Steven Roussel; Frank Penzo of Rockland Trust; and Renee Owens of The Cooperative Bank (TCB).

Nicole Martin and Herb Chambers of the Herb Chambers Companies.

Kenyetta Thurston and Tara Curry enjoy some of the offerings from MAHA's Taste of Dorchester event on April 28.

From Silicon Valley Bank were Diana Carvajal-Hirsch, Attorney Steven Bloom, and Anny Sanchez.

Live music was back on stage for the event, with musicians playing all evening long.

MAHA CEO Symone Crawford (center) welcomes Meredith Hessler and Daniel Albrecht, of Main Street Home Loans, to MAHA's Taste of Dorchester event on April 28.