By Reporter Staff
May 18, 2022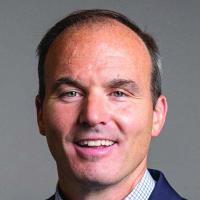 Craig A. Pinkham has been elected to serve as chair of the Members Plus Credit Union's Board of Directors, succeeding Board Chair Michael "Mike" Nee, who has served since 2014. Nee will remain as a director.
"We are proud of the legacy of service Mike Nee has provided the credit union," said John Murphy, President and CEO of Members Plus. "Our all-volunteer board is exceptionally dedicated to ensuring that everyone who banks with or borrows from us receives the best value and service possible. We have always relied on our board to provide strong leadership and governance, and we look forward to continued success under the direction of Craig Pinkham."
Pinkham has served on the board of the credit union since 2009, most recently as treasurer and previously as a member of the Credit and Personnel Committees. Currently, he is the national vice president for the Utility Workers Union of America (UWUA). He began his career working at NSTAR Electric, now known as "Eversource," and previously held the positions of president of the UWUA Local 369, its secretary-treasurer, and chief financial officer. He has also served as a member of the National Utility Workers Union of America Executive Board.