By Lew Finfer, Special to the Reporter
August 4, 2022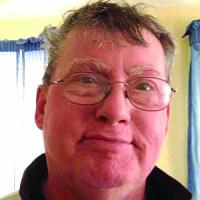 Peter Power, who died on July 17 at age 75, was a good man. A house painter who grew up in Dorchester, he was the only son of Peter and Julia Power, who emigrated from County Cork in Ireland. He first met Karen French Power, his wife of 48 years, when they lived next door to one another on Jones Hill. A later meeting, in 1972, occurred one night under stressful circumstances.
Karen recalls that she awoke to the urgent knocking of a neighbor in her building on Peverell Street who told her that the house was on fire. The man who woke her was involved in the drug trade and he had an infant with him, whom he passed to Karen, saying, "We got to go; can you take the baby?" Karen threw a coat over her night gown and went out of the building with the baby. Peter Power was out on the street as the fire burned, so she asked him to hold the baby while she ran inside to grab some clothes.
After the commotion eased, she invited him up for a cup of tea, which led to more cups of tea. They were married a year later. 
During his years in the neighborhood— he later moved to the South Shore— Peter was a volunteer for the Dorchester Tenants Action Council (DTAC). I met him in 1973 when I worked there, too. The group helped poor tenants living in run-down buildings owned by slumlords like George Wattendorf.
DTAC also started a chapter of the National Welfare Rights Organization to help poor women with small children as they struggled to survive on tiny state welfare grants.  Welfare recipients were not popular with most of their neighbors. Maybe for some it was because they'd ended up where people hope they never will. 
Peter learned the laws and regulations and helped a lot of poor women get their rights to they could eke out some kind of home for their kids. He had the patience of a saint, a necessary trait for what he was doing. We had some DTAC members who were real characters and tried that patience. One of them was an elderly man who hoarded surplus food. Around Thanksgiving, he'd apply to several programs that dropped off dinners for the elderly; why he needed so much food I don't know as he was a small and thin man.
Peter tried to help him get new pots and pans. They went down to the Welfare Office on Hancock Street and the man brought two of his deteriorated pots with him. When he had to sit there a bit, he started banging them until he got a response. But Peter would always talk kindly to him and try to keep him on track.  
After his organizing days, Peter was a painting contractor for over 30 years. He did a very good job. He restored more than a few Victorian homes to their original beauty.  And painting a wooden house can involve a lot of carpentry in replacing clapboards and other things. He enjoyed being his own boss after his father had worked at digging ditches for the gas company.
Said Karen: "He had to learn how to trust his instincts in taking and negotiating jobs and that included knowing when not to take a job." I think Peter also enjoyed meeting the homeowners and learning something of their stories. And they liked him too. One of them, Sydney Hanlon, even came to his funeral. 
He first painted our house in Dorchester when our son Aleksandr was 6 and fascinated with all these men with tools going up and down ladders all day.  He made himself their mascot and an assistant, bringing them tools and wood and glasses of water. At the end of the week, Peter presented him with a small paycheck. So kind and thoughtful.
Peter painted the Cambridge house of the famous cook Julia Child, who made him soup. How many people can say that they were served a meal by a cook so famous that her kitchen was transported to the Smithsonian Museum in Washington?
He ran his business partly like a social service agency as some of his employees had hard times. He gave them a chance and a second chance. Peter was a religious man and the company name —New Hope— was a testament to his faith. 
Any life has some hard times and Peter had his share. His partner and friend in his painting company, Gary Cardinale, was electrocuted in a freak accident on the job. His beloved son, Danny, who worked with him every day in the painting business, died an untimely death at age 37 some four years ago. People said Peter didn't recover from that loss. Who can when you have to bury one of your own children? 
Peter leaves his beloved Karen, his daughter Bridget Goldthwaite an hef husband, Shawn Goldthwaite, two grandchildren, Jeremy and Johnny, and one great grandchild, Micah.
Dorchester has lost a good son.

Lew Finfer is a Dorchester resident.