By Seth Daniel, News Editor
June 23, 2022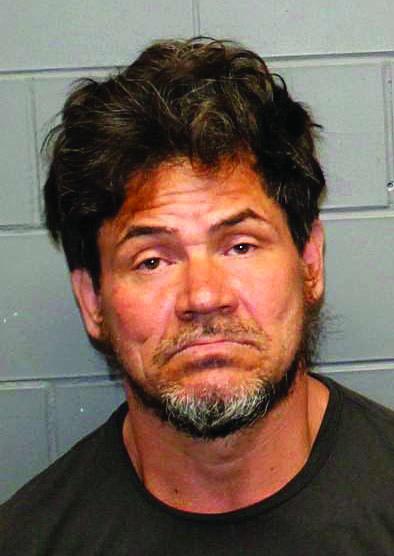 When a man who had been held without bail for 90 days this spring following what police described as a "one-man crime wave" in Fields Corner was arrested again last Tuesday (June 14) after a brief, high-speed chase involving a stolen vehicle that ended with a crash at Freeport Street and Morrissey Boulevard, Suffolk County District Attorney Kevin Hayden was quick to react:
"Less than two weeks ago we recommended incarceration for [Thanh] Le because his aberrant behavior posed an immediate and ongoing threat to the Fields Corner community. The presiding judge disagreed. Now, less than two weeks later, Le is back in court after an extremely dangerous high-speed chase."
Le's earlier offenses were committed over a five-month period earlier this year, as reported by the Reporter in April. While prosecutors at the hearing that Hayden mentioned called for a sentence of two years in jail and two years' probation, Judge Jonathan Tynes imposed a term of three years of probation and two years in the House of Correction, the latter suspended for a probationary term of three years. That essentially allowed Thanh Le to walk. 
"My office will always put public safety first," said Hayden. "We are also committed to working with our partners to ensure that incarcerated individuals have access to the services and supports to ensure that they exit the system better equipped for success than when they entered."
The car in question in the latest case against Le, in which he is charged with receiving a stolen vehicle, was stolen in a carjacking case on St. Williams Street that remains under investigation by Boston Police and State Police.
Last Tuesday, a state trooper observed Le wearing a ski mask and sunglasses over his face while reversing a gray Toyota Camry the wrong way on an exit ramp of I-93 North. On checking, the trooper learned that car had been stolen in a June 7 carjacking. 
The attempt to stop Le resulted in a high-speed chase of up to 80 mph, so the trooper broke off the pursuit for community safety. However, a few minutes later, Le attempted to navigate the turn at Freeport Street and lost control, driving over the curb and hitting another vehicle. He then fled on foot. 
Upon encountering the trooper, who had given chase on foot, Le was seen to have with a glass pipe in one hand and his other hand in his pocket concealing something. A confrontation ensued and Thanh Le was tased and taken to an area hospital for treatment.
He is now being held for further evaluation and will return to court on July 5 for a bail hearing.
In April, the Reporter wrote about how Thanh Le's case was frustrating Boston Police in the C-11 district and several business owners in the community – particularly some Vietnamese restaurants that allegedly had been broken into by Le several times. He had been arraigned on some of those charges in April and ordered held without bail for 90 days. Sources within the community say that only shortly after being released from the 90-day hold, he was again breaking into businesses in Fields Corner.