By Reporter Staff
May 18, 2022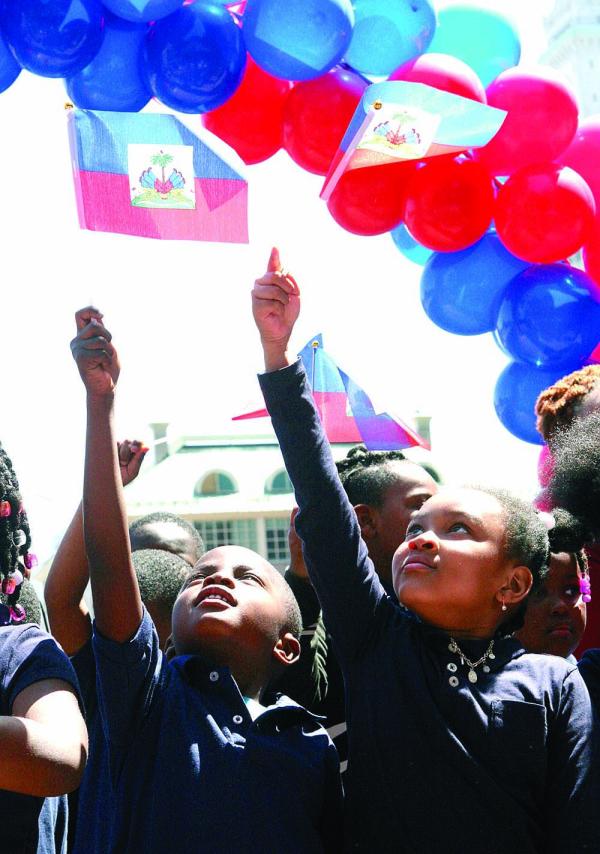 The Haitian Unity Breakfast brought a new and elevated energy on Friday, May 13, to Boston City Hall Plaza. The Unity Breakfast, hosted by Councillor Ruthzee Louijeune, and seemingly a who's-who of city politics – and regional politics for Haitian American elected officials – was well attended under the warm sun. There were Haitian patties, Haitian cola (Cola Lakaye), and Soup Joumou by the gallon. Mayor Michelle Wu made an appearance, and the Mattahunt Elementary Kreyol Immersion program sang songs. The breakfast was completed with a Haitian marching band that took a lap around City Hall Plaza.

HAU Founder Wilner Auguste accepts an award from Councillor Ruthzee Louijeune during the Haitian Unity Breakfast at City Hall Plaza May 13. Auguste and HAU led the coordination of the breakfast and the Unity Parade for many years and handed over the hosting duties this year to Louijeune - the first Haitian-American elected to the Boston City Council. Louijeune said she was leaning on the work of Auguste and so many others from HAU to elevate the event to the next level. She credited Auguste for his tireless efforts in coordinating the Unity Parade and other advocacy efforts for more than 20 years..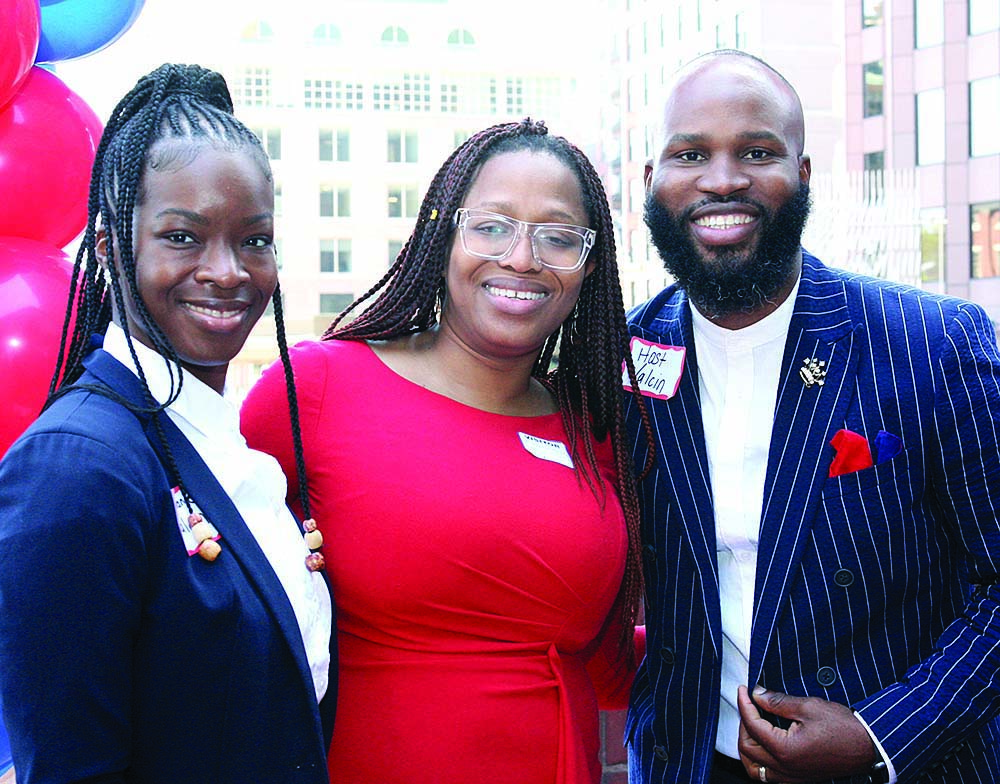 Stephanie Valcin, Daphne Germain of the Mattahunt Elementary, and Host Valcin.

HAU Chair Dieufort 'Pastor Keke' Fleurissaint speaks to the crowd about issues facing the Haitian people in Haiti and the United States.

Former State Sen. Linda Dorcena Forry prepares to pass the torch formally at the Unity Breakfast to Councillor Ruthzee Louijeune – who is the first Haitian-American elected to the Boston City Council.


Herby Duverne of Windwalker, Brian Concannon of Institute for Justice and Democracy, and Jean Pillard.
The 20th annual Haitian Unity Parade made a huge splash on Sunday, May 15, from Mattapan Square to Franklin Field. Thousands took part in marching up Blue Hill Avenue or watching from the sidelines as Haitian American United (HAU) brought the Unity Parade back after two years of pandemic-related hiatus. The Unity Parade started at 1 p.m. sharp from the Mobile station at Babson Street and ended in Franklin Field, where a full afternoon of activities took place. The Unity Parade celebrates Haitian Flag Day, which falls on May 18, and Haitian Heritage Month. Seth Daniel photos

Young members of the Mattahunt School's Toussaint L'Ouverture Academy march proudly in the Unity Parade on Sunday.

The Consulate General of Haiti's float featured Miss Massachusetts Elizabeth Pierre.



Driving the lead fire truck in the Unity Parade was Nathalie Delsoin, of Engine 49 in Readville. She is pictured here with her mother, Gertrude Delsoin, who is a key member of HAU and a parade organizer.


Mayor Michelle Wu (right) and Councillor Ruthzee Louijeune wave to the crowds as the Unity Parade leaves Mattapan Square.

HAU volunteers Smith LaMothe and Fabiola Catulle helped to line up the participants in Mattapan Square.