By Michaela Brant, Special to the Reporter
June 23, 2022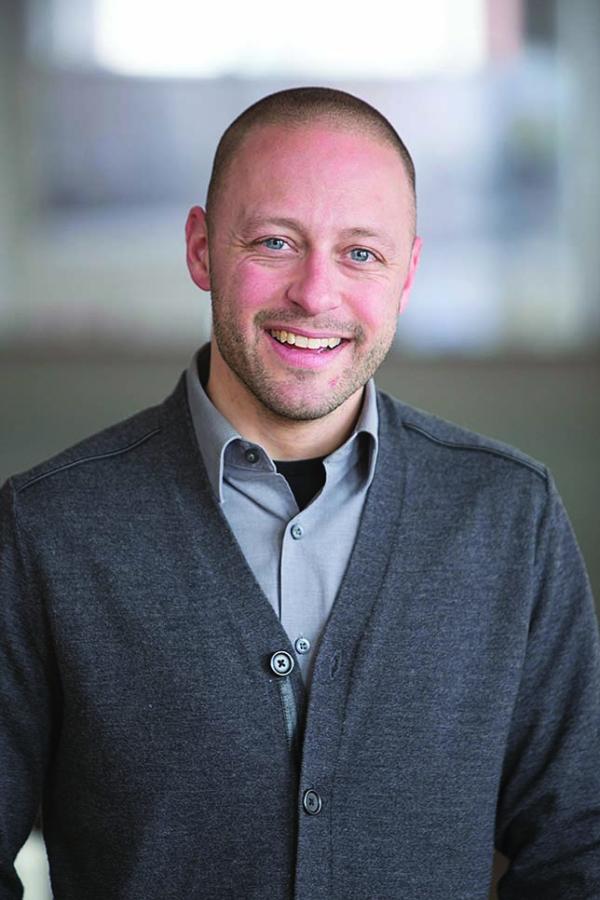 Dorchester resident, an architect at the Dorchester-based firm RODE, is Boston Architectural College's latest recipient of the Boston Society of Architecture Award for Excellence in Teaching.
Originally from Rhode Island, DelleFave, attended Wentworth Institute of Technology in Boston and worked in New York City and Baltimore before moving back to Boston with his wife soon after the 2008 recession.
When they told their realtor they wanted to live in South Boston and listed the qualities they were looking for in a condo, the realtor told them they actually wanted to live in Dorchester.
"He took us to a place in Savin Hill," DelleFave said, "and we put an offer in that day, because it was exactly what we wanted." He and his wife, who now have two children, have lived in Dorchester ever since.
After he moved, DelleFave began teaching one class a week at Boston Architectural College and eventually got a job at a firm in Boston, which left him wanting to work somewhere more focused on design. Through people in the neighborhood, he met with Eric James Robinson and Kevin Deabler, the local co-founders of RODE, and explained his interest in a design-focused company within his own community.
Since joining RODE in 2014, he has been involved in projects like the Daily Market building, the Flats on Savin, and the Dorchester Brewing Company. 
It's a uniquely rewarding and stressful experience designing buildings sited in your own neighborhood, said DelleFave.
"It almost comes with a little bit of a higher level of attention," he said. "You're going to be in that building all the time and you're going to be seeing the great things that you did, but also probably seeing some of the little things that you didn't do as well…nobody else knows it, but we see it." 
The most exciting of the Dorchester buildings he has devoted his time to is the Dorchester Brewing Company.
"It's probably one of the most inclusive projects that I've ever had the opportunity to work on," he said, "because it doesn't really matter who you are, you know—as long as you love beer, you're welcome. And I think that's really exciting."
DelleFave draws upon his experiences working at RODE in his teaching constantly—it's one of the major reasons he was given the Excellence in Teaching Award.
"I think it's really, really important for students to see that I'm a practicing architect," he said, "and I'm doing built work in the city that we can visit if you want to. And there are lessons that I'm teaching and professing in class that are very practical in the real world."
DelleFave has come to highly value the community he moved into more than 10 years ago. The Boys and Girls Clubs of Dorchester has been a monumental part of both his son's and his daughter's childhoods. One of his other favorite parts of living in the neighborhood is the Dorchester Day parade, to him an amazing display of Dorchester's diversity.
"There's just so many great cultures that are here," he said, "and it's really beautiful to be exposed to so many different types of people."