By Gintautas Dumcius, Managing Editor
December 8, 2021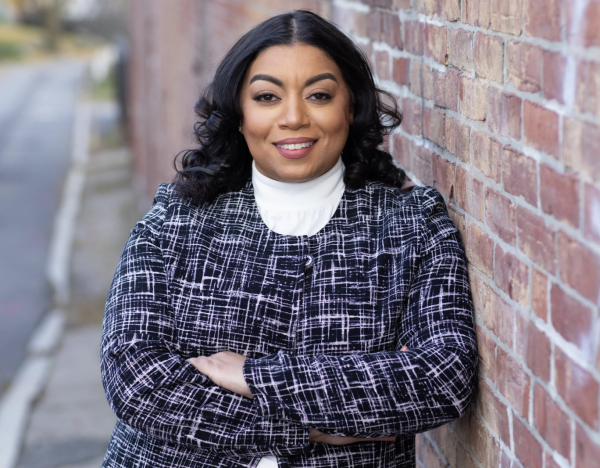 State Rep. Liz Miranda, a Roxbury native, said she's launching a 2022 state Senate run on Wednesday.
The Second Suffolk Senate seat will be open next year due to Sonia Chang-Diaz, who has represented the district since 2009, choosing to run for governor.
State Rep. Nika Elugardo, a former Chang-Diaz aide, is also running for the seat, the Boston Business Journal first reported. Others could join the field in the coming weeks. Dianne Wilkerson, who was defeated by Chang-Diaz in the 2008 Democratic primary, is considering a run for the seat she held for eight terms and told the Reporter she will make a decision in January or February.
Chang-Diaz's district includes Dorchester, Mattapan, Jamaica Plain, Hyde Park, Mission Hill, Roslindale, Roxbury and the South End. State lawmakers recently redrew the boundaries of the Second Suffolk Senate seat as part of the decennial redistricting effort, adding Black voters in Mattapan and Hyde Park, among others, to the district as part of the process. Parts of Jamaica Plain and the South End were shifted out of the district, and now nearly half of the district's population is Black.
In an interview, Miranda, the daughter of Cape Verdean immigrants, pointed to her background as a two-term legislator, community organizer and a youth worker. The homicide of her 28-year-old brother Michael in 2017 pushed her into politics.
"I think all those things will empower me to help deliver change" in the Senate, she said.
Miranda said she has helped obtain $7.5 million in state funding for her Fifth Suffolk House district, from affordable housing money to mental health services and small business aid. The district includes Roxbury and Dorchester.
Miranda and Elugardo's moves to enter the state Senate race will open up their respective House seats.
For her Senate run, Miranda has hired Rivera Consulting, which is working on Ben Downing's 2022 gubernatorial campaign, and Mapoli Strategies, which counts Suffolk County District Attorney Rachael Rollins as a past client.
As part of her campaign launch, Miranda is holding a community meeting at Vine Street on Wednesday and a kick-off party at a Nubian Square restaurant on Thursday.