By Daniel Sheehan, Reporter Staff
January 7, 2021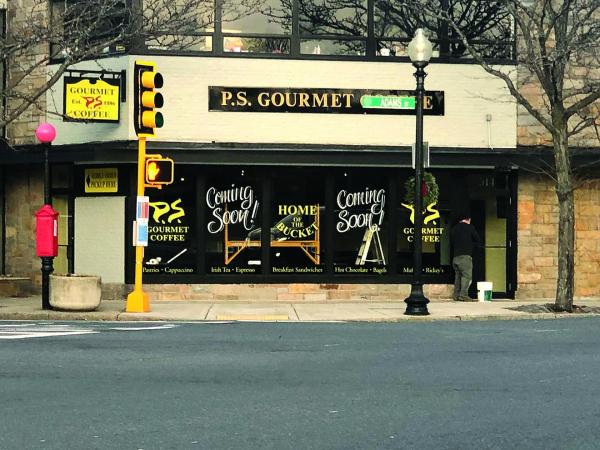 A popular iced coffee chain whose Adams Corner location was shuttered by a fire in 2017 is set to make a return to the neighborhood in the coming weeks.
John Lydon, who owns the property at the corner of Adams Street and Gallivan Boulevard where PS Gourmet will set up shop, said the "building is moving along" in its final stages of repairs and retrofitting since a separate fire displaced tenants — including Windy City Pizza— in 2019.
"We have new storefronts going up, with new aluminum and lettered signage, and we're finishing up some sewer and foundation improvements— boring stuff," said Lydon.
"The shop likely would have opened earlier if not for Covid-related delays with equipment manufacturers," added Lydon, who estimated doors will open by the end of the month. "Aside from permitting, they are ready to open upon receipt of their equipment."
PS Gourmet will occupy the space that recently housed a pop-up golf equipment store, and which previously had been home to Rep. Dan Cullinane's campaign office and an old Metro PCS store. Top Shelf Cookies is slated to open in the old Windy City space later this year.
Of his new tenant, Lydon said, "I like the owner, and they have a proven record of success in that area and with that demographic. We're happy to have them back."
The chain's owner, James Fallon, has roots in the area having grown up on King Street and attended St. Mark's Grammar School. 
Sara Glennon, PS Gourmet's assistant to the owner, confirmed the shop is "hoping to open soon" and added that "people seem to be excited," referring to the dozens of times folks have asked her about the reopening date in recent days.
"We're really happy to be back in the same neighborhood," she said.