By Daniel Sheehan, Arts & Features Editor
December 3, 2020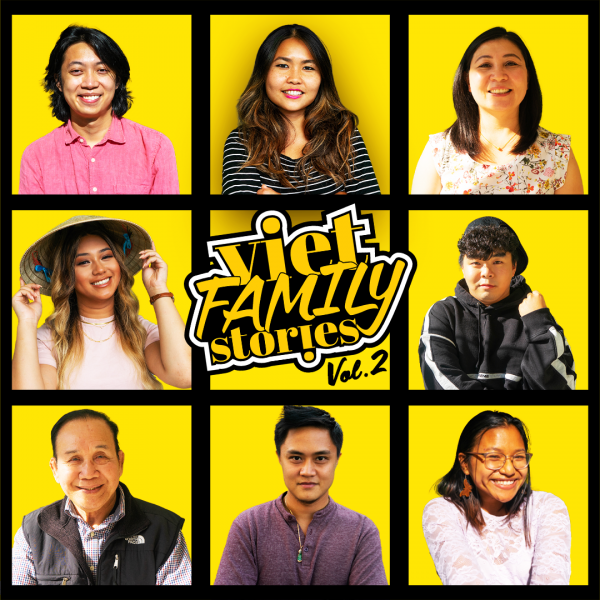 Two years ago, the artist and activist Tran Vu, a Fields Corner native, organized Viet Family Stories, an intergenerational storytelling project that brought together a group of Vietnamese American artists, the young and the older, to share and reflect on their experiences.
This month, Vu and a handful of local artists are reimagining the event in a virtual livestream format that will take place Sat., Dec. 12, from noon to 2 p.m. and continue as a monthly series thereafter, providing a platform for community members to explore and unpack themes of diaspora, resiliency, memories, mental health, and healing practices in Vietnamese families.
Vu explained that the bilingual nature of the event welcomes community members of all ages and walks of life to listen to one another and build common ality. "There's this ongoing need for immigrants and refugees to have community, so I wanted to bring intergenerational community members together, using multimedia, music, live performances, as a way to engage families with hard topics not talked about," said Vu.
"Growing up in my house, to give an example, my parents would often speak in Vietnamese and I would respond in English," she said. "Language is not necessarily a barrier but it's definitely a factor in the way we relate to each other, and in that way sometimes it can be hard communication-wise to even talk about our family histories and our memories."
Vu recalled the first event in 2018 being "intense" but also effective in how it inspired dialogue.
"I was nervous about utilizing arts to talk about hard issues, but people were open to it," she said. "It sparked a lot of emotions and feelings.
For example, we had an artist talk about his experience coming out to his mom, and he did a live performance in drag. There were people in tears; it was really powerful."
This time around, the pandemic has made shifting to a virtual format a bit tricky, albeit potentially more accessible to Dorchester's younger generations.
Reaching older folks has been more difficult, but it could prove rewarding, Vu noted: "Right now a lot of people are in isolation, so this could be a great opportunity to bring people together virtually and let them connect."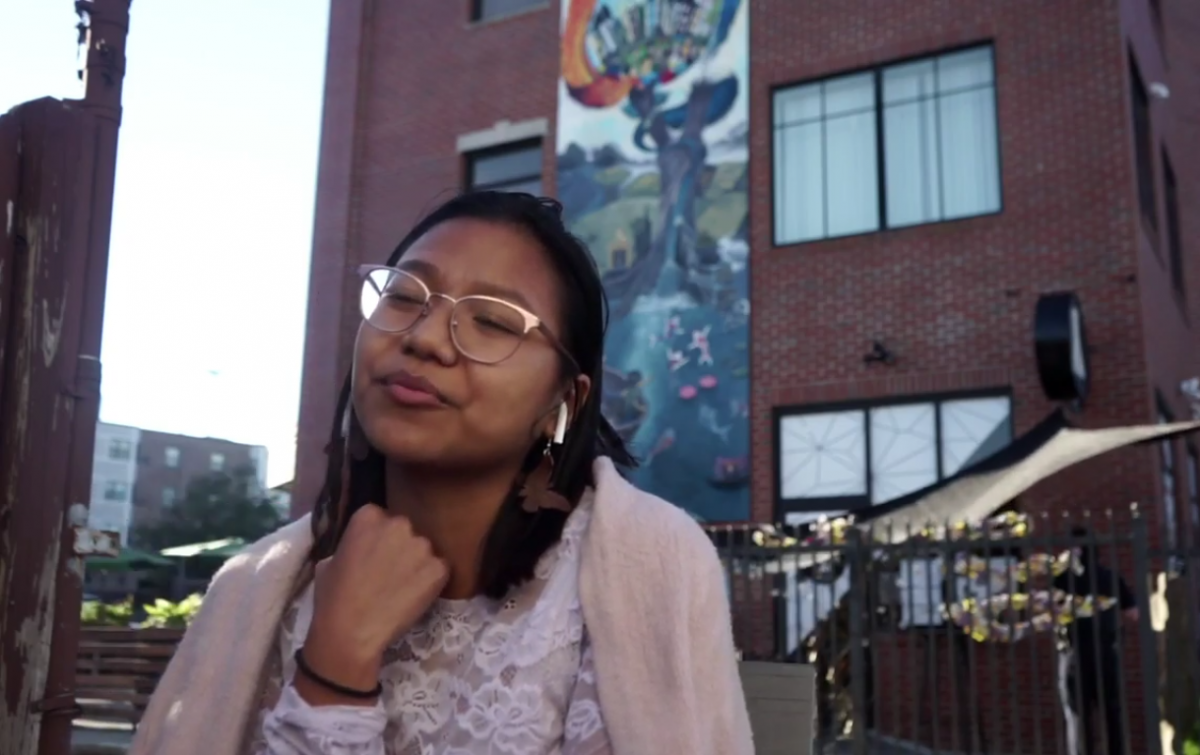 Poet Anny Thach is one of the featured performers in the virtual Viet Family Stories project.
In recent weeks, local artists have recorded short videos in which they tell stories from their own points of view.
Those films will air in the first hour of the virtual event, followed by an hour of Q&A with the audience and open discussion.
Featured artists include Ah Moonz, a dancer who was at the forefront of the "waacking" street dancing scene in Vietnam before moving to the US four years ago; Anny Thach, a poet who will express through the written word her experience of being a young Vietnamese and Cambodian woman; Candace Nguyen, a trans artist with a goal of boosting queer and trans visibility in the Vietnamese community; and a pair of older artists who have created a skit about coming to understanding on political issues and the responsibility of the older demographic.
Artist Candace Nguyen
Recent tendencies to separate generations into labeled identities like "millennials" or "boomers" reflect what some describe as an increasing disconnect and general misunderstanding between age groups. For Vu, maintaining those links between young and old generations is crucial to building a caring, functional community.
"In Vietnamese society it's something that is so central...families live together, so daily you interact with your elders, your relatives.
The wisdom of the elders, thinking about the life lessons learned, that's central to the building block of family life in Vietnamese culture. Being in the US, I've noticed that's not always the case. For immigrant and refugee families, adapting to his new life can be really jarring at times, which is why it's so important to maintain that cultural link – shared by so many other cultures also – between not just elderly wisdom but youthful wisdom, too. We have to cultivate that ourselves as a village."
Viet Family Stories, Chuyen Gia Đình 2.0 will be livestreamed on Facebook and Youtube on Dec. 12 at noon.
Bilingual translation will be provided with closed captioning in English and Vietnamese. You can RSVP for the virtual event and learn more information at www.tranvuarts.com/vietfamstories
The Viet Family Stories project is made possible by the 2020 Live Arts Boston (LAB) from The Boston Foundation, City of Boston Opportunity Fund, The Pollination Project Seed Grant, and the Mountain School's Garden Hill Fund Grant.