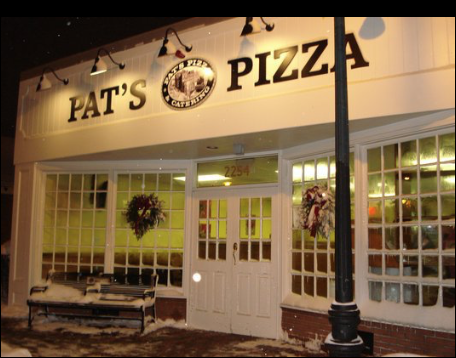 The Zoning Board of Appeal on Tuesday approved plans by Pat's Pizza, 2254 Dorchester Ave., to expand into a adjacent storefront to allow for more kitchen space and seats.
Proprietors Brendan and Patrick Newell needed board approval to add roughly 375 square feet of kitchen space and to expand the number of seats from 19 to 34.
The mayor's office and city councilors Frank Baker, Michael Flaherty and Annissa Essaibi George supported the proposal, with a neighborhood liaison from the mayor's office calling Pat's "a historic institution in a vibrant commercial district."
Nobody spoke against the proposal.

Get the Dorchester Reporter— the paper of record for Boston's largest and most diverse neighborhood—delivered to your door for just $30 per year.
That's 52 weeks of the Dorchester Reporter delivered by USPS for just $30.
Support our brand of community journalism AND get the print edition delivered to your door each week— the best deal in town!
Click here to submit your order with PayPal:
Or call 617-436-1222.