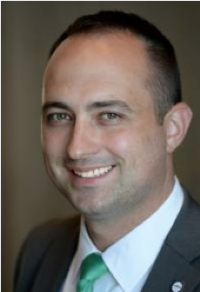 Chief-of-staff Dave Sweeney to depart Walsh's office
David Sweeney, who has served as Mayor Martin Walsh's Chief of Staff since September 2017, will leave the administration to serve as president and CEO of MASCO, a non-profit organization centered in the city's Longwood section.
Sweeney, a lifelong Dorchester resident, will succeed Marilyn Swartz-Lloyd, who has led the group since 2003. There is no word yet on who might replace Sweeney as the mayor's top aide.
In a statement released today, Mayor Walsh praised Sweeney's work in his office.
"Dave Sweeney has been a constant presence in my administration for the past six years, where he's focused successfully on how to best deliver the services our residents want and need to live a quality life in Boston," said Walsh. "With the help of his strong leadership, we have seen six consecutive years of AAA bond ratings for the first time in city history, allowing for historic investments that will move Boston and its neighborhoods forward."
Sweeney, 36, previously served as the city of Boston's Chief Financial Officer (CFO) and Collector-Treasurer.
The acronym MASCO stands for Medical Academic and Scientific Community Organization. Its members include various hospitals and institutions clustered in the city's Longwood Medical Area.
Prior to moving to Boston City Hall, Sweeney served as CFO and Assistant Executive Director of the Massachusetts State Lottery Commission and worked for the Massachusetts House of Representatives and in various budgeting roles, including Chief Fiscal Policy Advisor to the Speaker of the House and Budget Director for the House Committee on Ways and Means.
In his statement, Walsh added: "Dave's dedication to Boston's long-term growth and stability is unwavering and I want to congratulate him on his new position. This year we have set important goals to tackle our biggest challenges in housing, education and transportation and I am confident that there will be a seamless transition in continuing this work."
Walsh's office says that a replacement for Sweeney will be appointed in the coming days.