By Daniel Sheehan, Arts and Features Editor
December 24, 2020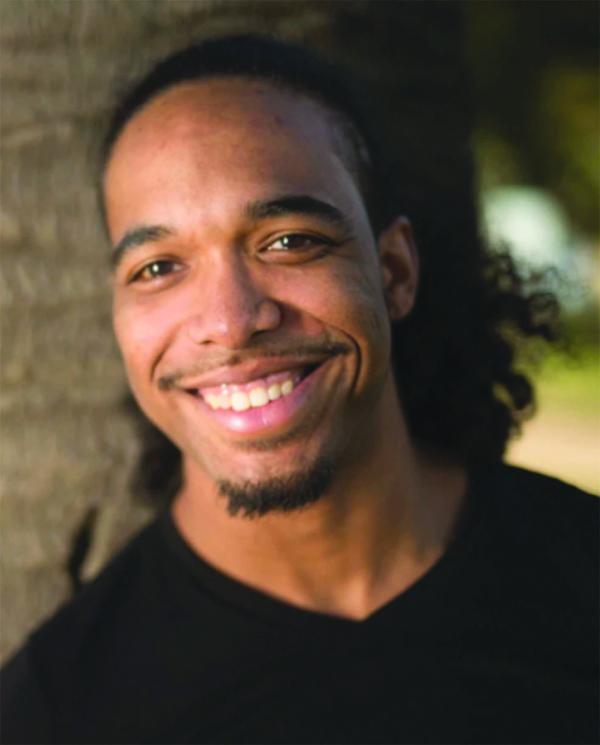 As an incoming freshman at Boston Arts Academy in 2003, Joe Gonzalez didn't know he was dyslexic. Growing up near the Dorchester/Mattapan border, his first language was Spanish until the age of five, and his reading skills faltered in elementary and middle school. By the time he was accepted to BAA, he was still reading at a fifth-grade level.
"When I got to BAA freshman year, I was told you have trouble decoding words," explained Gonzalez. "I started working with Ms. Keyes, a reading specialist, and she took the time to break things down during a summer reading program. We worked on re-teaching my brain how to read from the beginning."
At the time, Boston Arts Academy was the first high school in the city of Boston operating as a "full inclusion" school, offering comprehensive services to students with disabilities while also ensuring that they learn in regular classrooms alongside their peers. That model meant that Joe received specialized reading instruction and support while simultaneously learning basic word comprehension and studying philosophy in regular humanities classes.
"The only time I was separated from the regular classroom setting was during assessments or individual reading comprehension work after school. That was important to me because I didn't feel like I was excluded from what my classmates could do; I just got more time and attention in certain moments."
Gonzalez said he wasn't aware of full inclusion as an education strategy while he was at BAA, but in retrospect he sees how the method changed his approach to learning.
"Thinking back to my classes, for example, I was interested in philosophy. I had trouble reading, but that didn't mean I couldn't comprehend the ideas or participate in the discussions. To be included learning about Aristotle and Plato was really important...I never felt less than my peers."
Gonzalez went on to earn a degree in fine arts from the Boston Conservatory, became a professional touring dancer, and then an adjunct professor teaching dance at Temple University, where he says his improved reading skills are vital in duties such as grant writing.
His success in overcoming his dyslexia with the help of BAA's full inclusion model makes Gonzalez an "enormous inspiration," said Sean Curran, a member of the BAA Foundation Board.
"Joe's story is a touchstone for all of our students. He's such an accomplished person who's gone on to achieve success in the world, and that lets young people who may struggle with dyslexia know there's a path for them, too."
Curran added that his having a sister with Down syndrome underscored for him the importance of specialized education for those with learning disabilities, which remains a key element at BAA.
Recently, Gonzalez was invited back to his alma mater as a guest artist to give a lesson to current BAA dance students, an experience he called "an honor." He recalled a particularly memorable conversation he had with a student who was struggling to read.
"A student was reading off a power point, and I noticed how much he was struggling. I remember feeling that way, feeling almost embarrassed, so I had a conversation with him and let him know I understand, I was in the same boat and overcame it."
Gonzalez made it a point in the lesson to emphasize that everyone is fluent in different "learning languages," whether it be visual, auditory, or otherwise.
"I look at each dancer separately in the way that they're learning," he explained. "For me, I was fluent in dance, but not so much in reading or writing."
Current BAA principal Anne Clark, who had Gonzalez as a student in her humanities class when she taught at the school years ago, said that attention to learning styles is a key part of success at BAA, where admission is audition-based rather than academic-based.
"One of the reasons that BAA is successful with full inclusion is because the conversation starts with recognition of the student's strength. I think the reason we were successful with Joe and others is because students know that their gifts are appreciated; they're not just viewed in terms of what they can't do, they're celebrated for what they can do."