By Staff
November 24, 2019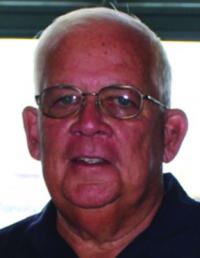 Joe Zinck, a Vietnam War veteran, former Boston Police Lt. Detective and a civic leader in Dorchester for four decades, died on Wed., Nov. 20 after an illness. Zinck was a driving force behind the creation of the Dorchester Vietnam Veterans Memorial on Morrissey Boulevard and has been a faithful steward to the memorial since its dedication in the mid- 1980s. He graduated from English High School in 1965 and then joined the Marine Corp receiving a Bronze Star for bravery.
Joe was also been a longtime member of the Dorchester Day Parade Committee and served as the parade's chief marshal. He was instrumental in organizing Memorial Day observances at the Vietnam memorial each year.
"Joe was a beloved member of our community, who proudly served his city and his country for his entire life," said Mayor Martin J. Walsh. "He gave back at every chance he could through his work supporting Boston police officers, as a lieutenant detective in the Police Department, and as director of the Boston Police Relief Association.
"He lifted up our veterans as a proud veteran of the United States Marine Corps and founding member of the Vietnam Veterans Memorial; and was involved in the neighborhood he loved and called home through his work with the Cedar Grove Civic Association and Dorchester Parade Committee. We will miss Joe greatly. May he rest in peace," the mayor said.
A former employee of Boston Edison, he joined the Boston Police Department in 1980, retiring in 2012 as a Lt. Detective. He was a Director of the Boston Police Relief Association and a member of the Retired Police Association. He was a member of the VFW Bailey Post and the John P. McKeon Post #146 AMVETS.
Zinck is survived by his wife of 50 years, Diane (Duffy) and his daughters Lisa Zinck and Stacie, along with her husband Denis McCarthy (BPD) and their children, Mia and Chloe. He was the devoted brother of Jeannie & her husband Jay Holmes of Onset and the late H. Robert Zinck. Dear son of the late William and M. Delphine (Darrah) Zinck. Also survived by many loving nieces, nephews, in-laws, and dear friends.
Joe was awarded the 2019 Good Neighbor Award from Cedar Grove Civic Association.
Visiting hours will be held in the John J. O'Connor & Son Funeral Home, 740 Adams St. (near Gallivan Blvd.) on Monday, Nov. 25 from 4-8p.m. Funeral Mass in St. Brendan's Church on Tuesday morning (Nov. 26) at 10 o'clock. Relatives & friends are respectfully invited. In lieu of flowers, donations may be made in Joe's memory to the Vietnam Veteran's Memorial, 8 Whitridge St., Dorchester, MA, 02124. Interment in Cedar Grove Cemetery.