By Jennifer Smith, News Editor
June 7, 2019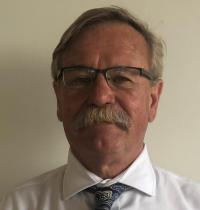 New department heads will move into Boston Transportation, Elections, Inspectional Services, and Property Management as part of a leadership shuffle the mayor announced Friday.
"I am incredibly proud to welcome these individuals into these important leadership posts," Walsh said in a statement. "The work of each of these departments is crucial to our overall mission of serving the residents of Boston in the best way we can, and through these new appointments I look forward to our continued work ahead in making progress on our goals."
William Christopher, the former head of the Inspectional Services Department (ISD), has been tapped to serve as Special Advisor to the Mayor. He will first focus on "managing the services provided to Melnea Cass and Massachusetts Avenue," according to a release.
Christopher held his ISD commissioner post for five years, administering and enforcing building, housing, health, sanitation and safety regulations mandated by City and State governments. The city highlights the department's work streamlining permitting, increasing the hearing capacity at the Zoning Board of Appeal, and increasing transparency around permitting.
Replacing Christopher at ISD will be Dion Irish, a 25-year city employee who most recently served as commissioner for the elections department. Irish worked in inspectional services for 17 years before moving to elections, having served as Assistant Commissioner and Director of Housing Inspections.
Eneida Tavares will be interim commissioner for the elections department. She oversaw implementation of a new election a management software during her past three years as a senior data analyst in the elections department, the mayor's office said. A native of Praia, Cabo Verde, Tavares has been a resident of Boston for the last 30 years and spent the past 14 years in public service.
A change in the Boston Transportation Department will also kick off a leadership swap.
Gregory Rooney has been named interim commissioner of the Boston Transportation Department (BTD). After nine years at the BTD, Rooney joined the city's Property Management Department and became its commissioner, overseeing maintenance, repairs and security for the City's municipal buildings.
Rooney will be replaced by Indira Alvarez as interim commissioner for the Property Management Department. She formerly served as the Chief of Staff and the Assistant Commissioner of ISD. Born and raised in Panama, Central America, Alvarez has worked as a public servant for over 20 years in the areas of social work, community liaison, code enforcement and policy implementation.