By Colin A. Young, State House News Service
April 23, 2019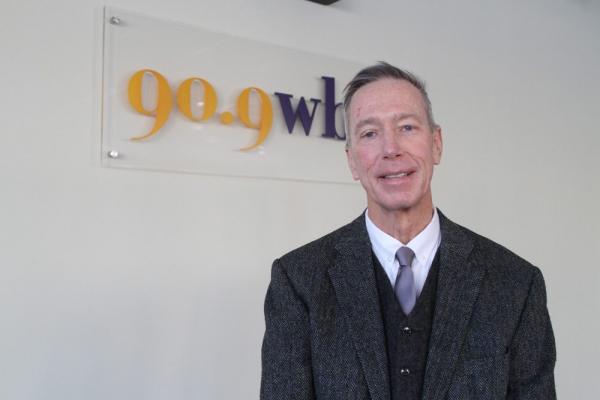 On the same day that one of his Massachusetts colleagues threw his hat into the 2020 presidential campaign ring, U.S. Rep. Stephen Lynch tossed his support behind former vice president Joe Biden, who has yet to make his candidacy official.
Lynch is the first member of the state's congressional delegation to endorse a presidential candidate other than the state's senior senator, Elizabeth Warren.
On Boston Herald Radio, the South Boston Democrat said he will be with Biden if or when the former vice president officially announces he is running.
"If Joe Biden is in, I'm with Joe Biden. We have a personal relationship, he's a friend. But also, for us, I believe he has the best chance of defeating [President] Donald Trump," Lynch said. "We need a candidate who can win in Michigan, Wisconsin, Pennsylvania and Ohio, and as I look at the field, other than [Ohio Congressman] Tim Ryan who has a base there in Ohio, I'm not sure -- maybe [Minnesota's U.S. Sen. Amy] Klobuchar, she's a possibility -- but I think Joe has the best chance of winning against Trump. That's the bottom line for me."
Other members of the delegation -- U.S. Sen. Ed Markey and Reps. Lori Trahan, Joseph Kennedy III and James McGovern -- have thrown their support behind Warren's candidacy.
"I love Liz and I love Seth Moulton; they're friends of mine, they're colleagues," he said. "But look what's at stake here. I think I would be doing a disservice if I did not choose the person that I thought had the best chance of winning the election."
Lynch told Boston Herald Radio that he will support the Democratic nominee regardless of who it ends up being, and predicted "a long, rough road" for any Democrat running against Trump. "Hey, I've been wrong before," Lynch joked with the hosts. "I was with Al Gore and John Kerry and Hillary Clinton, so not any talisman of success here."