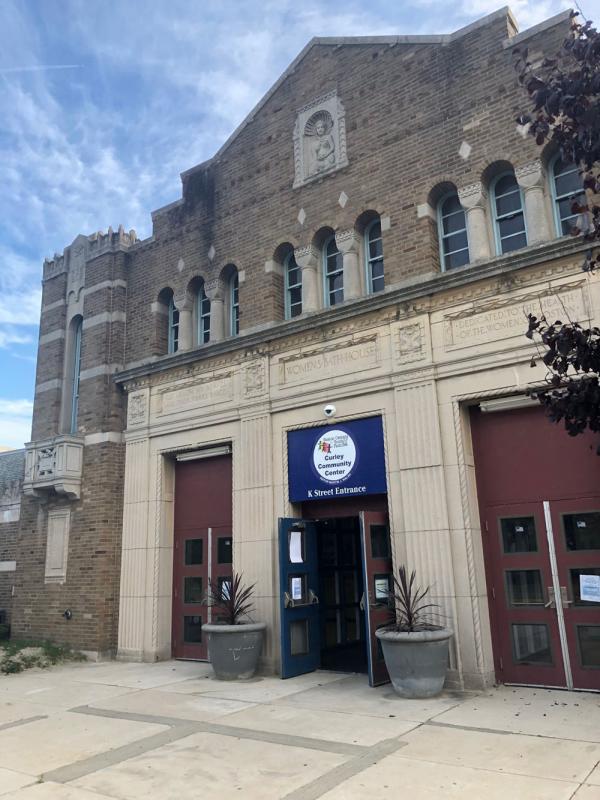 Meeting Monday at the facility (6 p.m.)
The Curley Community Center on Columbia Road in South Boston, known as "L Street" in local parlance, has been budgeted for a $15 million renovation, but the details of what the work will entail, how long it will take, and how disruptive it will be for those who use the facility remain uncertain.
A public meeting hosted by Boston's Centers for Youth and Families (BCYF) and the Boston Public Facilities Department (PFD) and scheduled for next Monday evening (6 p.m.) at the center is expected to provide some clarity about what the city hopes to do with the revamp. But the primary purpose of this session, said Patrick Brophy, chief of operations for the City of Boston, is the gathering of feedback from members and nearby residents about the types of improvements they would like to see.
"So this is what we would consider to be the very first step in a long design process," Brophy told the Reporter. "The mayor is interested in preserving this incredibly important neighborhood institution. And he has committed a significant amount of money and a significant amount of resources to make sure this is a building that will be transformed and enjoyed by generations of people for years to come."
Brophy added that no construction timeline or specific renovation plans have been mocked up for the busy center, which offers a beach, a community room, a computer lab, an aerobic studio, a fitness center, a teen center, and handball and racquetball courts. City officials will ask members what services they want to continue during renovations, he said, and an evaluation of what needs to be replaced or repaired within the building is also under way.
Part of the planning is an assessment of the beachfront building's resiliency as rising sea levels are a long-term concern. Ensuring that the building will be able to take on the elements—from the usual runs of stormy weather to the challenge of flooding from extreme tides driven by northeasters and hurricanes —is the city's chief priority, Brophy said.
State Sen. Nick Collins of South Boston says he has heard from constituents who are concerned that the project will result in a closure of the Curley Center for an extended period. To that point, Brophy said that no time frame has been set for any temporary closing since the design process is at such an early stage.
Collins told The Reporter that members and neighbors are anxious about what might happen.
"It's a key resource," he said, "and I think it's fair to say that it's the crown jewel of the BCYF system. It's good that the city has made a commitment to make improvements, but we don't know what it looks like. There is a concern in the community that they already have their plan in place. It's a real concern for people across the city — especially in South Boston and Dorchester— for it to shut down."
City Councillor Ed Flynn, who represents South Boston, said he is "confident that the facility will remain open and will continue to play a key role in the lives of so many in our city. I want to acknowledge the tremendous support we've received from Mayor Walsh in making sure that we have a facility that is top notch," he added. "Curley Recreation Center plays a critical for so many in our neighborhood and in many neighborhoods in Boston. It's a lifeline for so many in both physical fitness and exercise; there are programs there for infants through seniors."
Brophy described the city's outlook on the project as a "hierarchy of needs." Officials will take into account what is necessary to protect the value of the land and the building, how the building is being used presently, what the short-term future of the property is, and what the long-term future of the property could be.
He noted that the Public Facilities department has already identified "inefficiencies" in the way the center currently operates that he believes employees and members will acknowledge.