By Daniel Sheehan, Reporter Staff
November 7, 2018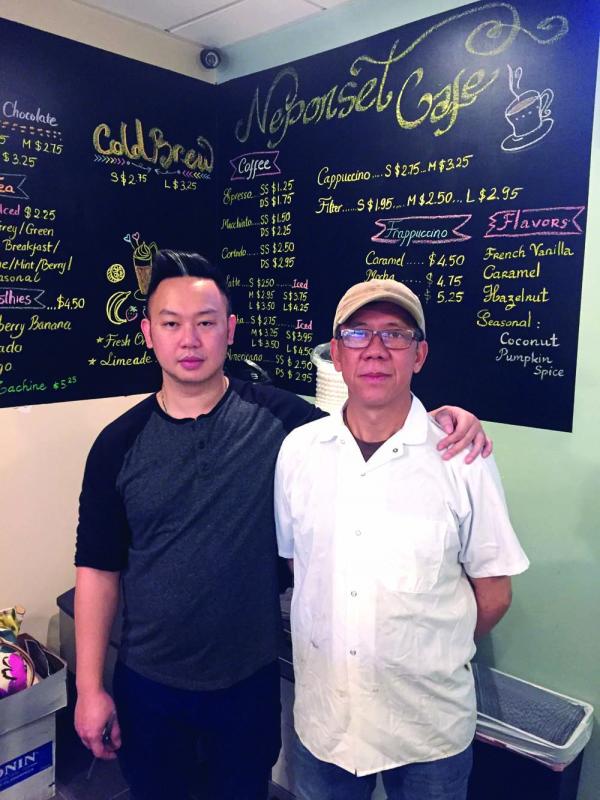 Neponset Cafe, one of Dorchester's newest eateries, is quickly making a name for itself in the area's crowded Vietnamese restaurant scene. The family-owned business, which opened its doors in September in what was for many years a pizzeria, is operated by the same owners from Fields Corner's popular Saigon Seafood.
But according to manager Tom Dai, the menu at the new eatery on Neponset Avenue, with its mix of American, Vietnamese, and Japanese cuisine, offers something new. Customers can get standard American fare like coffee, waffles, and bacon and eggs for breakfast, and a mix of pho, ramen, teriyaki chicken, and rice bowls for lunch.
"The pork belly buns and the spicy ramen are probably our two most popular items so far," said Dai. "We get a lot of people who come in for those."

The cafe's spicy Sakurajima ramen is one of its most popular dishes.
Dai described the clientele as diverse: "Old, young, all types of people," he says. A St. Ann's resident who identified himself as Bob, raved over the cold brew coffee and a squid rice dish special. He's become a regular, he says.
"You can't get squid everywhere," he said. "It's good stuff."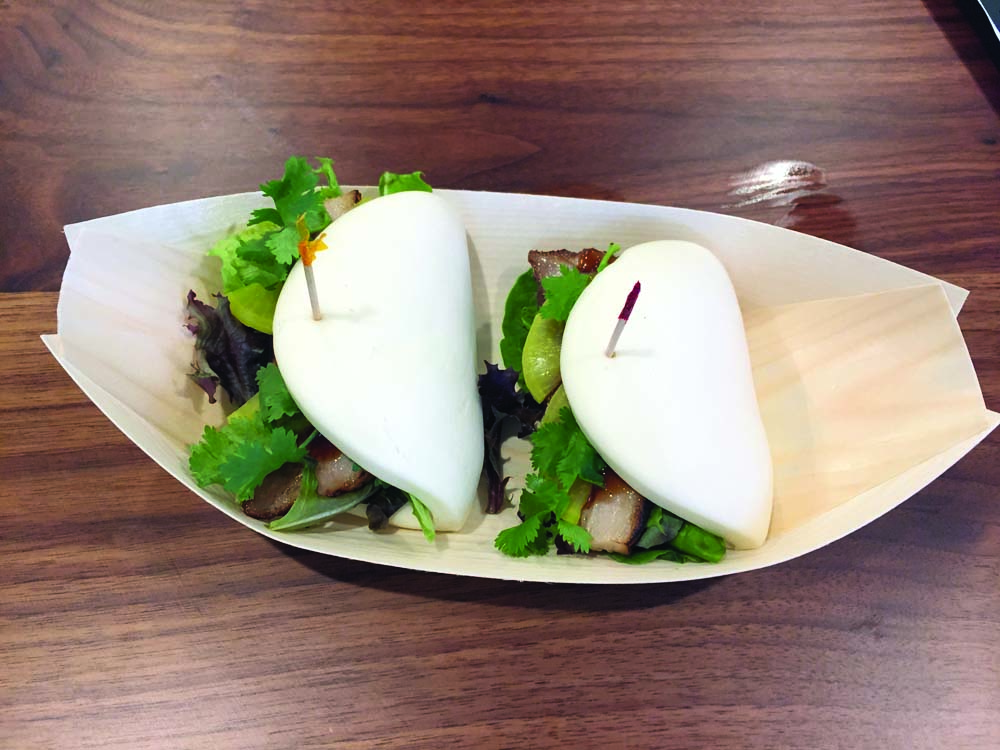 The Neponset Ave. eatery has quickly become renowned for its tasty pork belly buns.
The cozy space, which previously housed Riddick's House of Pizza, only accommodates a handful of tables, with takeout and delivery orders making up the bulk of business. Dai, 30, said that the intimate size of the cafe provides an opportunity to "control the quality."
"We're a small cafe, so we try to keep the quality up," he explained. "Instead of having like a hundred items, we just keep it around twenty, and keep it good."

The café's newly redecorated interior exudes the sophistication of an upscale coffee shop.
Although Vietnamese options abound in neighborhoods like Fields Corner and Savin Hill, Neponset Cafe will look to corner the market closer to Neponset Circle, which is presently busy thanks to American-themed Dorset Hall and the popular MudHouse Cafe. And with the closure of neighborhood favorite Van Shabu on Dorchester Avenue, Neponset Cafe is the only place in the area that serves steaming bowls of ramen.
Although the location presents some logistical problems due to limited parking and foot traffic, Dai, who grew up minutes away on Adams Street, says he hopes to compensate for them by winning over his neighbors. The Neponset Health Center, located just next door, has already provided a steady stream of loyal customers, he said.
"Most of our other customers find us online, through Yelp, Google, stuff like that," explained Dai.
The cafe's early success is gradually turning heads and generating internet buzz, including a recent write-up by restaurant blog Eater Boston. It might not have the name-recognition or the accessibility of some other Dot hotspots, but Neponset Cafe won't remain a secret for much longer, if Dai's observations are any indication. He said he's already noticed a pattern: "Usually, the people who come in the first time, they're back three or four more times."