By Bill Forry, Editor
March 22, 2018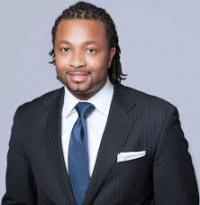 A House bill proposed by State Rep. Evandro Carvalho that would instruct the MBTA to run more frequent trains on the Fairmount Line over a two year period has cleared an important hurdle at the State House.
Carvalho's bill, H2723, was reported favorably out of the Joint Committee on Transportation to the House Committee on Ways & Means on March 19, according to Carvalho's office. While there is a long road ahead for the legislation— it's the first positive sign that other lawmakers might help push the idea of promoting the Fairmount Line beyond just the Dorchester delegation.
Carvalho said that the proposal's advance brings it "closer to a reality."
"This success is a testament to the hard work of residents, advocates, business leaders, legislative colleagues, and the many others who coalesced towards a greater good," Carvalho said in a statement to the Reporter. "As many have come to learn, commuting time is the single strongest factor for economic mobility which is currently only a pipedream for many. I hope to change that as we continue to work towards engrossing this bill."
Carvalho's legislation — first reported by the Reporter in Jan. 2017— would direct the MBTA to launch a two-year "pilot service evaluation" on the line, advancing a longtime goal of transit equity advocates: changing the existing commuter rail line to "an urban Rapid Transit line under the Indigo Line brand" that would mirror service levels on the T's Red, Orange, and Blue lines.
The bill would also require that trains run every 15 minutes during peak times, and no longer than every 30 minutes off-peak, and allow riders to use Charlie Cards and other passes used on subway lines.
The bill calls for the state Department of Transportation, the MBTA, and Keolis to work in partnership to "assess the impact of adequate service levels" using revised ridership data within 180 days of the bill's adoption— if it becomes law.
Boston Mayor Martin J. Walsh has also suggested that he will propose his own version of a Fairmount pilot— an idea also supported by Carvalho, who is presently a candidate for Suffolk County District Attorney. The Walsh proposal would likely be a shorter duration trial— 11-months instead of 24— using trains already available on the line.