By Bill Forry, Editor
September 14, 2017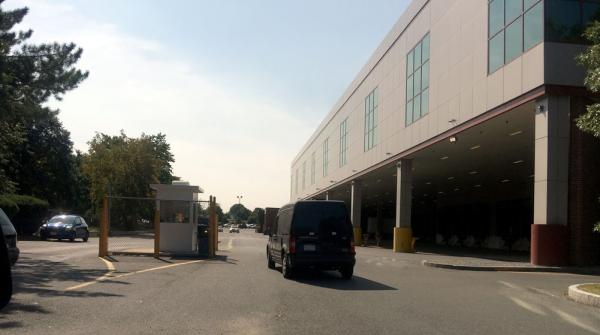 The Boston Globe has decamped from Morrissey Boulevard, but its old Dorchester site is still busy with cars and traffic. UMass Boston has leased the newspaper's lot for the academic year to handle overflow parking for students and faculty.
The Globe site can handle up to 400 spaces, according to DeWayne Lehman, UMass Boston's vice chancellor for communications, who says the agreement is not expected to be renewed beyond next summer.
"We expect the construction on our parking garage to be completed before the next academic year, so we don't anticipate needing the Globe site for parking beyond this year," said Lehman.
UMass is now building a 1,400-vehicle facility next to its existing campus center. Lehman says that the eight-level garage— now under construction near the Monan Park baseball complex the university shares with BC High—should be ready by the first half of next year.
It costs $6 per car to park at the Globe lot and a new shuttle bus route has been set up to transport motorists to and from the campus. The extra spaces are sorely needed as the main UMass satellite lot at the former site of the Bayside Expo Center— which can accommodate roughly 1,300 vehicles— is routinely filled to capacity.