By Michael P. Norton, State House News Service
October 12, 2017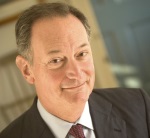 The interim chancellor at UMass Boston plans to step down at the end of this academic year and hopes the urban campus will be able to secure a "world-class leader" to take over in time for the 2018-2019 academic year.
In a letter, Barry Mills said the campus was making progress on numerous major challenges - its budget, construction projects, and the launch of the first dorms on campus - and cited the "inherent advantages" of having a permanent chancellor in place.
"While much work lies ahead, I believe that we are well positioned in each of these areas, and I am very optimistic about where we are heading," he wrote.
The timing of the announcement was driven by a need to give UMass President Marty Meehan and the UMass Board of Trustees time to launch a search in order to have a chancellor in place for the 2018-2019 academic year, according to Mills.
"Were I at a different stage in my career and able to make a long-term commitment to this heroic institution, I would eagerly seek the permanent position, such is my admiration and affection for this university," Mills wrote.
UMass Boston recently faced a $30 million deficit, a gap that Mills says is down to $18 million and will likely be no larger than $5 million by the end of the fiscal year. Mills wrote that he "can project that UMass Boston's budget will be balanced in subsequent years."
Former UMass Boston Chancellor Keith Motley stepped down this summer, with plans to take a year's sabbatical and then return to campus to teach. Motley had served as chancellor for a decade.
UMass officials in March announced they had hired Mills, the former Bowdoin College president, as deputy chancellor and chief operating officer, in part to work on long-term strategies. At the time, Meehan called Mills "one of the nation's preeminent higher education leaders."
Mills said he would remain on the job if his successor has not been selected when the academic year ends.