By Clara Hudson, Special to the Reporter
April 13, 2017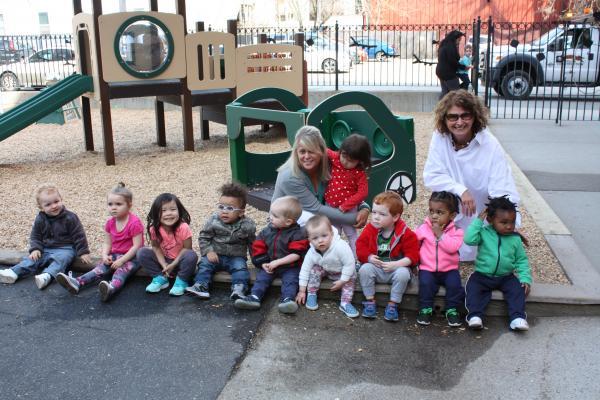 The Boys and Girls Clubs of Dorchester will launch an initiative this year that is aimed at lifting families out of systemic poverty with an innovative approach rooted in emerging brain science. Fueled by a $500,000 donation by philanthropist Dora Ullian, the Lifting Individuals and Families Together (LIFT) pilot program will seek to assist eligible parents with skills and coaching to ready them for careers in high-paying jobs that are now out of reach to many Dorchester families.
LIFT is based on a Mobility Mentoring® program developed by Economic Mobility Pathways (EMPath).
The results of the half-million dollar commitment will take shape over three years in the newly formed Ullian Institute, based at the Dorchester Avenue offices of the Boys and Girls Clubs of Dorchester. Participants will be drawn from the club's own pool of families, which today includes 4,000 children from ages 2 months to 18 years, according to Mary Kinsella, the club's vice-president of early childhood education.
"It's not mandatory — they have to be willing," said Kinsella. "People will be ready at different levels, and we'll be able to meet them where they are. There is no one-size-fits-all."
Ullian said the LIFT program is intended to create a sustained multi-generational pipeline within a single family who can lift themselves out of poverty together. "The program [LIFT] is not going to be a bunch of numbers that we collect about people," she said. "It's about individual families that we'll keep track of, so that we can really understand the process of improving people's lives."
The first year of LIFT will be focused on coaching parents, with the same skills taught to the children later. Mutual goals are set between parents and children, so that they can stabilize their family unit. "I grew up in a family that really had no money," said Ullian. "My father was from Russia and didn't even speak English; we were a typical immigrant family in Canada. What my parents did have, and why my sister and I succeeded, was lots of aspirations for us."
Ullian plans to stay involved with the program as it progresses. "I'm going to be a pain in the neck," she said jokingly.
The Ullian Institute will broaden the club's approach to helping families on the edge of poverty, said Bob Scannell, the president of the Boys and Girls Club of Dorchester. "For families living on the edge, it doesn't take much to go into a spiral," he added.
The club is already regarded as the neighborhood's premier safe haven and launch pad for children with its more than 200 programs offering art, music, sports, inclusion and tutoring. In preparing teenagers for college, as well as helping children with special needs, the club provides everything it can — from swimming lessons to a hot meal. The club serves more than 300 meals every evening during the school year, and many more during peak summertime programming, to feed children who otherwise may not get a decent meal at home.
"A zip code shouldn't determine a child's life," said Kinsella, who noted that many of the club's families are impoverished despite having two parents working. The stigma of poverty follows kids throughout their childhood, and can give them a sense of shame as they get older, she said.
Ullian's generosity extends far beyond her donation of money, said Kinsella. Her background in child development, and her willingness to spend hands-on time at the club, makes this partnership a special one. "It's a personal relationship with someone who is so knowledgeable, and who is really going to work alongside us," said Kinsella.
Ullian, who sees piloting a program as akin to "building a plane while flying it," said, "We're going to learn together. I have no greater joy than giving to organizations that help kids."