By India Smith, Special to the Reporter
February 21, 2013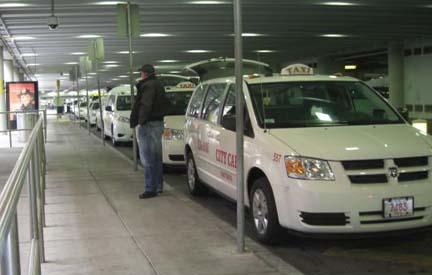 Sitting idle. Cruising empty.
"Those are the killers," said Arnold Julce, 55, a taxi driver. "To make money, you need to have paying passengers in the cab."
Julce has driven a cab in Boston for 24 years. So when he heard of an app that would let customers order a taxi on a smart phone, he listened. It was free to drivers.
"That got my attention," said Julce.
The app was Hailo, originally developed by a London cabdriver. Hailo began recruiting drivers in Boston in October 2012. A similar app is Uber, developed initially by a San Francisco company for smart phone users to order a limo. Uber introduced its taxi option in Boston in September 2012. Some drivers use both.
The apps show registered drivers the location of customers requesting a cab. When a driver accepts an order, the customer can view a picture of the driver and follow the progress of the taxi toward the pickup location on a GPS display. To accept a job, the driver must be no more than five minutes away.
Both apps guarantee that once a driver accepts a job, no other driver can take it. According to Pierre Duchemin, 55, this is a huge improvement over radio dispatch, which may give out an open call, simply broadcasting the location where a customer is waiting. If another driver gets there first, others can lose the job, a waste of time and gas. That doesn't happen with the apps.
"It's a great way to get jobs," drivers said.
And they do. Julce gets 3-4 rides a day. It would be more, he said, but he can't accept a new job when he currently has a customer in the cab. Duchemin uses the apps 3-4 hours per shift. According to Andre-Michel Colas, a 20-year veteran of the Boston streets, the vacancy rate in his taxi has decreased 5-10 percent since adopting Hailo. Recently, Colas became a driver-partner to Hailo, providing training and 24/7 support to drivers using the app.
"Under the old system, both customer and driver suffered," said Colas. "The customer would call, and radio dispatch wouldn't even answer the phone. Or the customer would have to wait 30 minutes." In Boston, the problem is chronic in Forest Hills and other parts of Jamaica Plain, Roslindale, West Roxbury and Dorchester, Colas said.
According to Vanessa Kafka, general manager of Hailo Boston, vacancies plague the taxi industry all over the world.
"In London, with arguably the best taxi service in the world, cabs are vacant 60 percent of the time," Kafka said. "In New York it is 40 percent." In Boston, cabs are empty 25 to 50 percent of the time, according to a recent survey by Hailo. Meanwhile, riders everywhere complain to city officials that they can't get a cab.
According to Kafka, because most people using taxis are in the central city, taxis concentrate there, cruising the streets and competing for the same rides. Then when people in outlying areas call radio dispatch, there are no cabs available. From the driver point of view, the smart phone app goes right to the heart of that problem.
"By being able to see the location of people who need cabs, a driver would not have to cruise the central city, but could potentially pick up steady work in an area such as Dorchester," said Colas. "Having available cabs could conceivably contribute to quality of life in those neighborhoods."
With the smart phone apps there is no need for cash and no wait for a credit card machine to function – or malfunction, as sometimes happens. The fare and tip are charged to the customer's credit card through the smart phone.
"When they reach the destination, the customer can just hop out," said Colas.
Right now in Hailo, drivers can alert others to places where people are looking for cabs, such as when a concert or ballgame is ending. But Hailo is working on a feature that will provide this information routinely.
"Drivers would love to be able to see if the airport is moving, or South Station is moving," said Colas.