By
Anonymous
March 1, 2012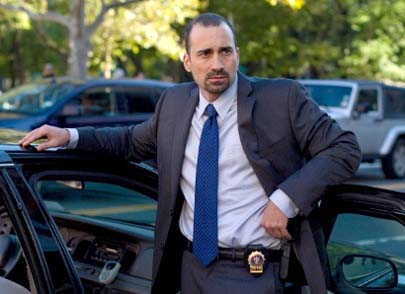 Jay Giannone: Stars as Detective Kolfax in new flick Safe, coming out next month.Heard the one about the rapper-turned-actor from the mean streets of Dorchester?
No, not Mark Wahlberg. Although you're not far off.
We're talking about Dot native Jay Giannone— who was one of Wahlberg's true life entourage mates during his wilder days in the early 90s. Giannone — who scored small parts in "The Departed" and "Gone Baby Gone" — will hit the big screen next month in a new action-thriller flick called "Safe."
Giannone plays Detective Kolfax, described as a "rough around the edges undercover New York City police detective who takes no prisoners." Giannone went to Southie High and actually lived in the Old Harbor projects growing up. He broke into entertainment through break-dancing and rap.
Safe - which stars Jason Statham— hits theaters on April 27. You can get a preview here.
Hollywood likes it some Dot boys: Kevin Chapman has been getting rave reviews for his work in The Brotherhood and Person of Interest. Of course, New Kid Donnie Wahlberg has multiple screen and TV credits, including his portrayal of a cop in Blue Bloods.