By Reporter Staff
May 18, 2023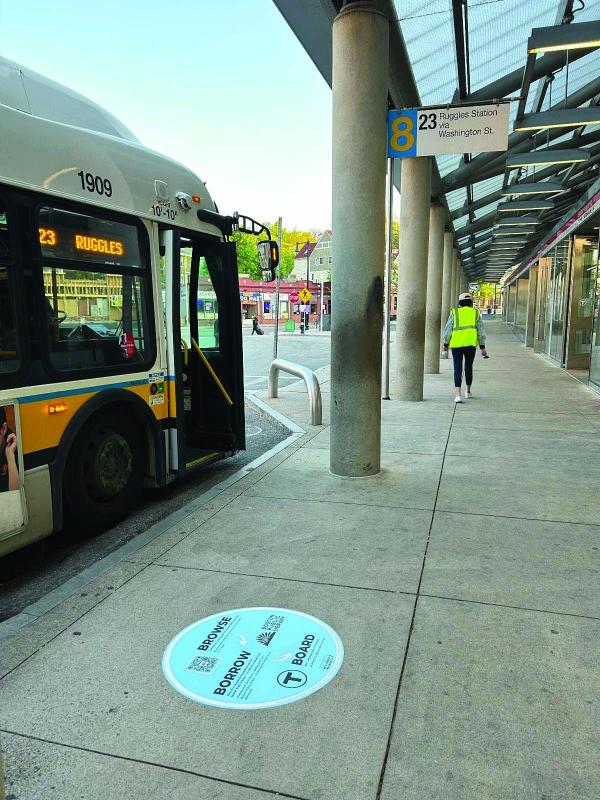 City officials announced last week that riders at 20 bus stops across Boston – four of them in Dorchester and Mattapan – will be able to access free digital content this spring and summer provided by a Boston Public Library (BPL) pilot program called "Browse, Borrow, Board."
While waiting for the bus, riders can use a QR code to browse and borrow audiobooks, eBooks, e-newspapers, and e-magazines for all ages before enjoying their reading materials on the go. Library cards are not required to use this service and readers don't need to download an app. The city's primary goal with this pilot is to introduce riders to the Library's offerings, making resources through the BPL more accessible and convenient for families. 
The local stops and stations include:
•Fields Corner Station Busway, Dorchester.
•Ashmont Station Busway, Dorchester.
•Mattapan Station Busway, Mattapan.
•1624 Blue Hill Ave. Bus Stop, Mattapan.
"Our investment in our city's public transit riders has taken a variety of forms, from eliminating fares for three crucial bus routes to expanding the bus lane network," Mayor Wu said in a statement. "This pilot program builds on our efforts to make public transportation more enjoyable, while also connecting our residents to the resources the Boston Public Library already offers. Thank you to the BPL and the MBTA for their continued partnership."
From now through the end of August, blue slip-proof decals will be on sidewalks at the bus stops and MBTA-owned busways throughout the city. The decals, which were installed last week, have a QR code for riders to scan and get to the digital pop-up library website. Patrons may check out up to five titles at a time for two-week durations.
After two weeks, patrons can scan the QR code again to re-register and check out new materials. The BPL will be adding new offerings to the site throughout the summer.