By Seth Daniel, News Editor
August 4, 2022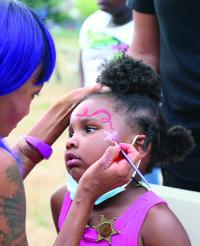 The National Night Out celebration in Mattapan took place in Almont Park on Monday, Aug. 1, in the evening. Almont Park was full of activity, including tennis, Pop Warner football, basketball camp and all of that contributed to the vibrancy of National Night Out – with hundreds coming to enjoy the park safely on a summer evening. Mayor Michelle Wu arrived around 8 p.m. as residents enjoyed a cook-out dinner and ice cream. Mayor Wu and B-3 Police Sgt. Joe DeVito handed out two community awards. Those receiving awards for Mattapan included Rick Aggeler of the Boys & Girls Club/Mattapan Teen Center, and Marilyn Forman, leader of the Erie-Ellington-Brinsley Partnership.

It was a flippin' good time at Almont Park for Mattapan's Josh Venter, who turned several backflips off the National Night Out stage for interested onlookers.

Mayor Michelle Wu chatted with Edna Hall in Almont Park on Monday night.

The newest junior firefighter in Mattapan was Emmanuel Appolan, with his grandmother Rachel Smith.

Allentza Michel, Tiwana White, Cynthia Lewis, and Fatima Ali-Salaam.

From the Mattapan Teen Center, Ajary Alexandre and Moses Sibley representing Alexandre's budding record label, 'EV.'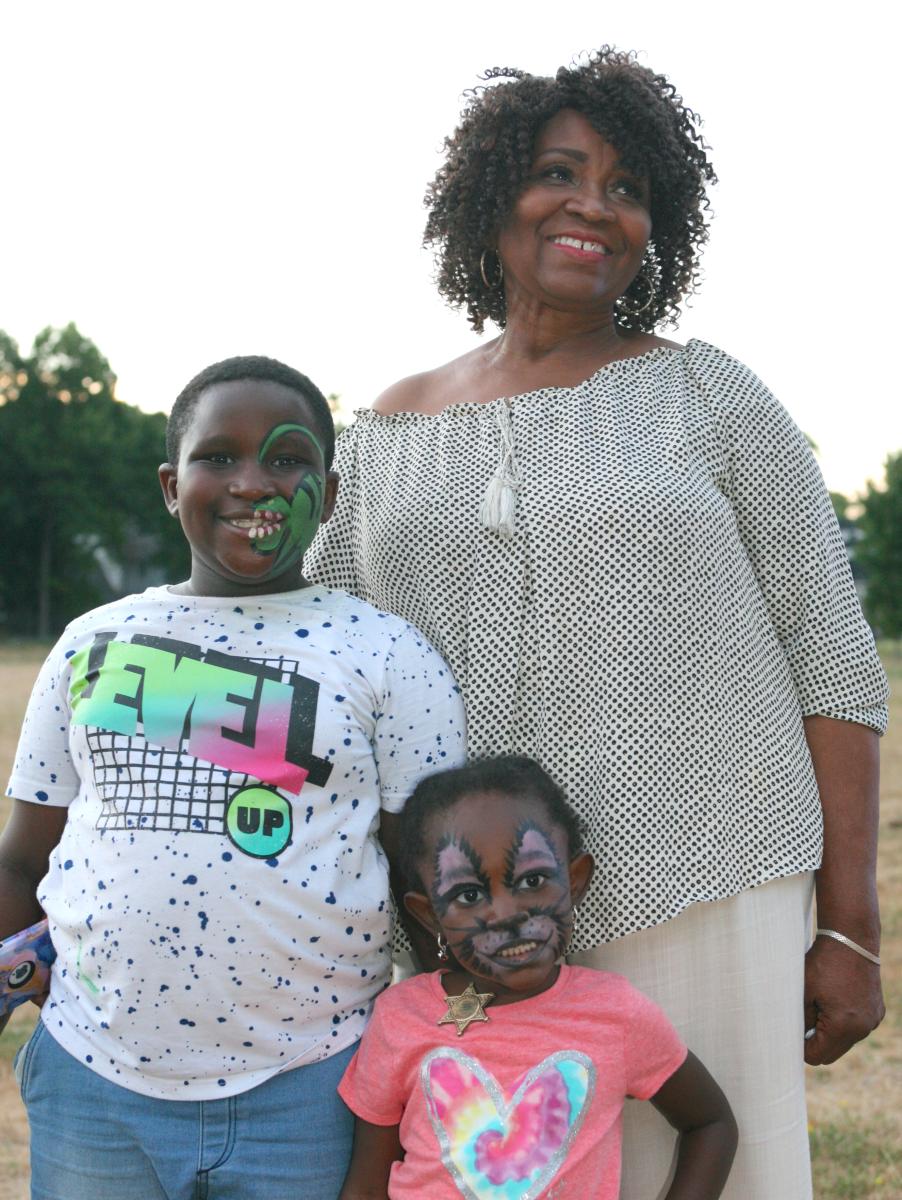 Reena Francis with her grandchildren, Riley and Reagan White.

Officer Stephen Lockwood looks for the deep pass to one of the youngsters at Almont Park – and with perfect form at that.

Rick Aggeler of the Boys & Girls Club/Mattapan Teen Center accepted the Area B-3 Community Award.

B-3 Police Community Service Officers Shawn Harris and Nadia Siconolfi with Marilyn Forman and Alveta Haynes.