By Seth Daniel, News Editor
November 30, 2022
The Dorchester Holiday Celebration Committee and the city made nine tree-lighting stops throughout the neighborhood last Saturday night, Nov. 26, with Santa Claus, Mrs. Claus, Mayor Michelle Wu, and several other special guests going along for the ride. The tour also stopped by Martin's Park (named after Dorchester's late Martin Richard) in the Seaport.
The fun started in the neighborhood just after 4 p.m. at Neponset Circle and concluded around 7:15 p.m. in Peabody Square.
In Ashmont, hundreds turned out for the Greater Ashmont Main Streets' Holiday Pop-up Market, followed by the tree lighting. Music in Ashmont was provided by several bands throughout the afternoon before everyone converged on Santa and Mayor Wu and other elected officials when they arrived just after 7 p.m.
With little Levi Jones assisting with the countdown, the tree was set alight along Dorchester Avenue outside Ashmont Station.
Seth Daniel photos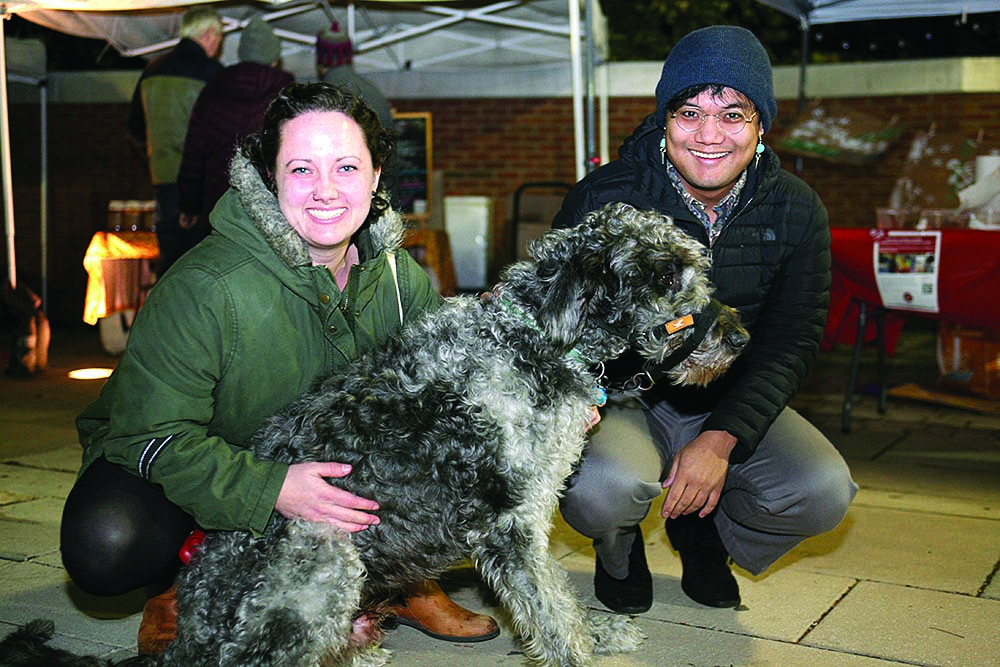 Katie King and Bibek Gurung with Fionn the dog at the tree lighting in Peabody Square.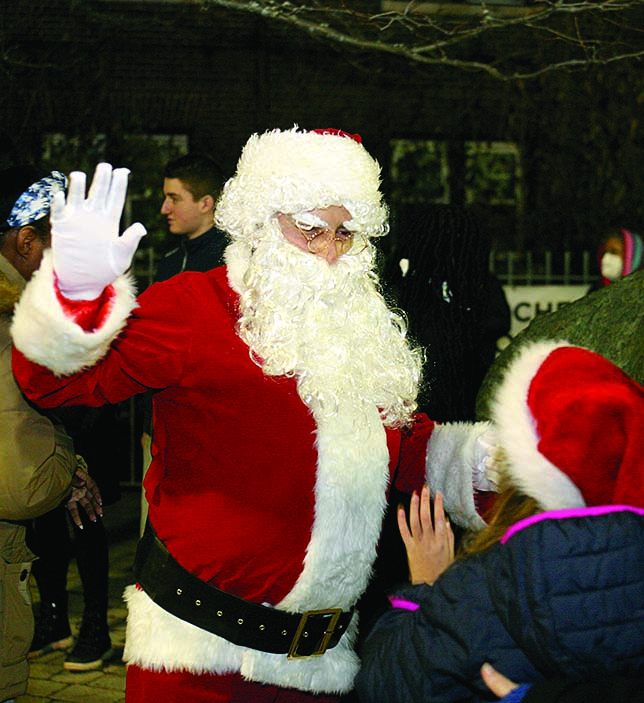 Santa Claus greeted hundreds of children gathered at Ashmont Station and gave out some goodie bags to the kids.


Ford and Hadley Duffin were on their very best behavior ahead of Santa Claus arriving at Ashmont Station.

Michael Zayas and Jeanne Dasaro of Greater Ashmont Main Streets welcomed everyone to the market and the tree lighting.

Leo and Sal Guerriero chilled with some hot cocoa as they waited for the tree lighting.

Aine O'Donnell, Kati Kelley, and Mary Kelley stood joyfully in front of the Ashmont Christmas Tree on Saturday after it was officially lit by Mayor Wu and the Dorchester Holiday Celebration Committee.

Yenny Estevez and Lorebell Vasquez made ornaments to place on the Ashmont Tree.

Children's author Candelaria Silva was one of the holiday vendors at the Ashmont Pop-up Market.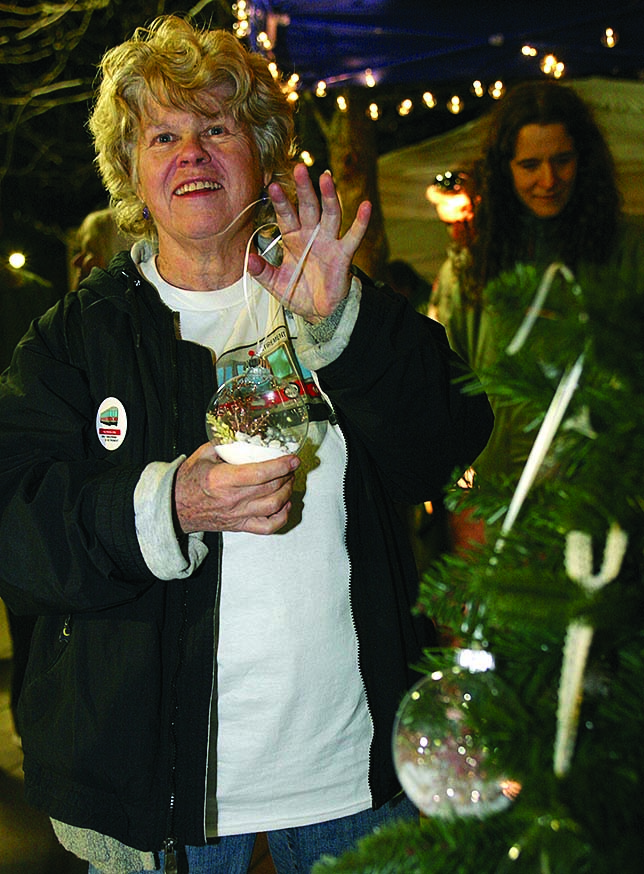 Sydney Hanlon showed off a hand-made ornament from the Christmas tree at one of the vending booths.

Councillor Brian Worrell declared Dorchester the best neighborhood for celebrating the holidays.

Councillor Erin Murphy said it was good to be "home" for Christmas, as she grew up on Ashmont Street.

State Rep. Brandy Fluker Oakley recalled spending a lot of time during the holiday seasons in Ashmont, as her mother's office was located in Peabody Square.

Councillor Ruthzee Louijeune implored all the kids to make sure they were on their best behavior ahead of Dec. 25.