By Mia McCarthy, Reporter Correspondent
April 29, 2021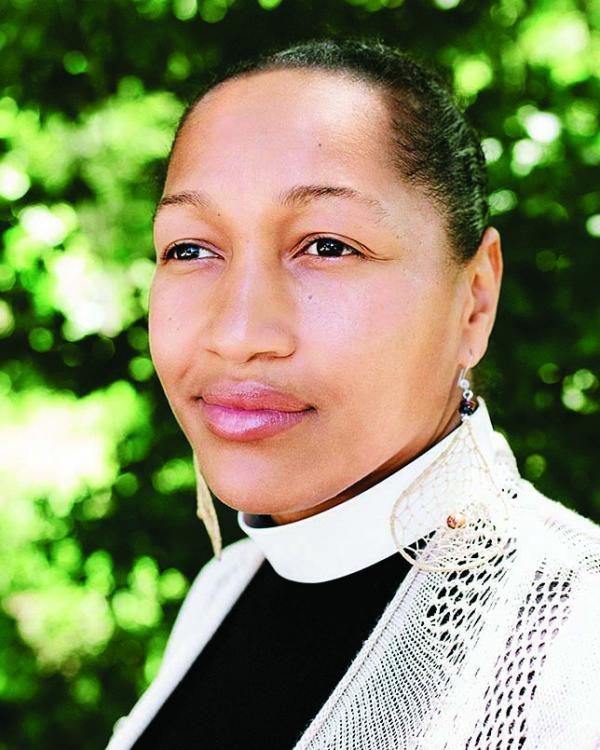 The Rev. Mariama White-Hammond, who began her first day as the city's chief of Environment, Energy, and Open Space on Monday, wants to infuse her new position with equity and joy.
"It has been a rough year, so I'm excited about sitting at the intersections of racial justice and energy policy and gardening intergenerational connections," she said in an interview with the Reporter. "I see so much excitement in our department."
A Mattapan native who grew up in Roxbury and now lives in Dorchester, White-Hammond is an ordained minister and the founder of New Roots AME Church in Dorchester. The daughter of two prominent Bostonians, Rev. Ray Hammond and Dr. Gloria White-Hammond, she has been an activist since high school, when she was a Peer Health Educator and a leader at the local activist group Project HIP-HOP (Highways Into the Past - History, Organizing, and Power).
More recently, the graduate of the Winsor School and Stanford University was a Green Justice Coalition fellow and the recipient of a number of local awards, including the Barr Fellowship, Roxbury Founders Day award, and the Boston NAACP Image award. 
"Rev. Mariama White-Hammond is an advocate, facilitator, and pastor who has extensive experience in creating a more just, inclusive, and sustainable Boston," said Mayor Kim Janey in announcing her as a cabinet pick last week.  "I am confident that [she] is the right person to accelerate our efforts around environmental justice, while expanding our green jobs pipeline and helping us achieve our goal of carbon neutrality, all of which are critical elements of our recovery and renewal agenda."
White-Hammond believes that her formative years in Dorchester will help inform her policy guidance for Mayor Janey. "I've grown up in some of the most under-resourced parts of the city," she said, "some of the places where those challenges around racial and equity have been very real. I grew up in the Grove Hall area during the height of the violence of the' 90s and I remember the physical and emotional toll it took on us. So I think I have always been cognizant of the ways that decisions affect residents, I hope to bring that [to this position]."
She listed her team's top three priorities for the next few months as improving food justice, tackling the summer's rising temperatures, and creating green jobs for young people.
White-Hammond, whose predecessor, longtime City Hall cabinet member Chris Cook , is now executive director at the Rose Kennedy Greenway Conservancy, also oversees the Parks and Recreation and Environment departments.
"We are fighting for our right, and ability to survive on this planet. And some days, we don't really deserve it. Many days, we don't," she said. "But I think we can be better. And my hope is that we model that and the way we function in our cabinet."
White-Hammond owns and tends to her own garden in Dorchester and is part of a Black-owned cooperative farm in New Hampshire.
In a turn to the personal, she mentioned her own concerns about extreme heat for her parents who do not have air conditioning. "I don't think it is a great idea for them to have no air conditioning in their house… I also can't imagine having my parents roasting in their own house," she said.
"These are very real decisions that people are making and I am sympathetic to the challenges of those decisions and want to figure out how do we— together— allow people to choose the greenest possible option."
White-Hammond says she intends to listen to residents when discussing solutions. 
"How I've approached environmental work is really making sure that we do not lose the people in the numbers. … The decisions we make about energy will affect whether or not our children can survive on this planet. And so how do we make sure that we infuse all of those decisions with a deep sense of humanity. Behind every single one of these decisions is real life effects on people's ability to thrive, their ability even to just survive and so I try to be aware of that," she added.