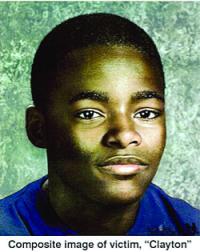 Boston Police are renewing their call for tips into a decades-old double-murder mystery centered in Four Corners where the bodies of two young men were found in a vacant lot on Eldon Street on Oct. 6, 1988.
Investigators believe the two victims— who have not been identified— were from Brooklyn, NY, but were living in the vicinity of the Eldon Street location at the time of their deaths. Further, the men, who may have gone by the names Clayton and Hooker, were thought to have been associated with a person known as 'Flip,' also a NY City native.
Police are asking anyone who may have information— "no matter how small or seemingly insignificant"— to call 617-343-4470.