By Reporter Staff
March 4, 2021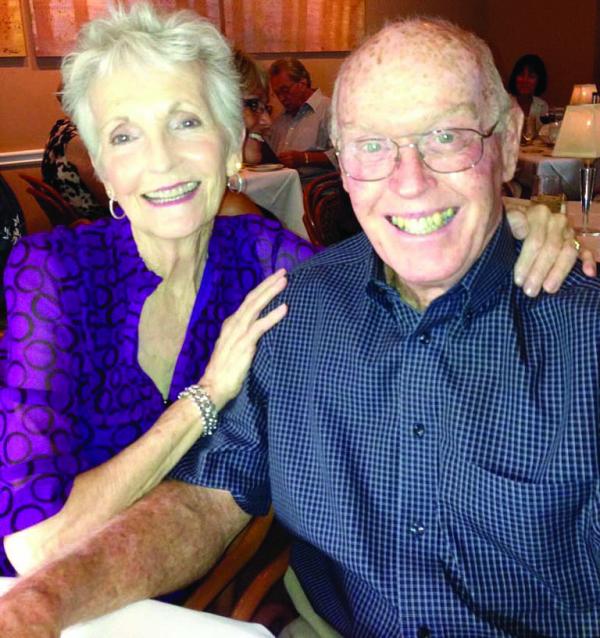 Joseph "Red" O'Hara, a Dorchester native and onetime "bonus baby" with the American League's Kansas City Athletics in the mid-1950s, died on Feb. 20 in Sarasota, Florida, where he and his wife, the late Anne (Wayland), had retired several years ago. He was 84.
A standout two-sport athlete who excelled as a teenager in baseball and football – in sandlot play (the ballparks of his city's neighborhoods, especially Dorchester), at the secondary level (the old Christopher Columbus High School), and collegiately (Boston University), Mr. O'Hara attracted a great deal of attention locally, with sports reporters offering rave reviews of how he played the games:
"He has the instincts of a cat," wrote one in describing his fielding talents. "Fast and powerful," is how another reporter described his play on the gridiron, writing that he "hits the line like a ram, breaks through tackles, and sweeps the end like a sprint champ."
Mr. O'Hara chose baseball for his looming career, and left BU in 1956 when the Athletics, recently moved west from Philadelphia, came calling with $4,000 in hand. But a professional baseball career was not to be. After training camp and just a few games, he returned home and took up a life apart from professional sports.
He leaves three daughters, Mary Beth and her husband, Piet Koster, of Campbell Hall, NY, Joanne and her husband, Andrew Pinkess, of London, England, and Kathleen and her husband, Nelson Wagner, of Sarasota, Florida; his son Mark and his wife, Julie O'Hara, of Acton, MA; eleven grandchildren, including three sets of twins; and his sister Marguerite and her husband, Joseph Collins, of Walpole, MA.
A memorial service is planned for later this year. Donations in Mr. O'Hara's memory can be made to Tidewell Hospice at tidewellfoundaion.org.
In this essay, Greg Wayland, a retired Boston journalist, writes about the Dorchester story that his brother-in-law lived.